Broiled Chocolate Chip Cookies are on the menu in Book recipe, and we are going to teach you how to make this delicious recipe from scratch!
Follow along with the recipes below!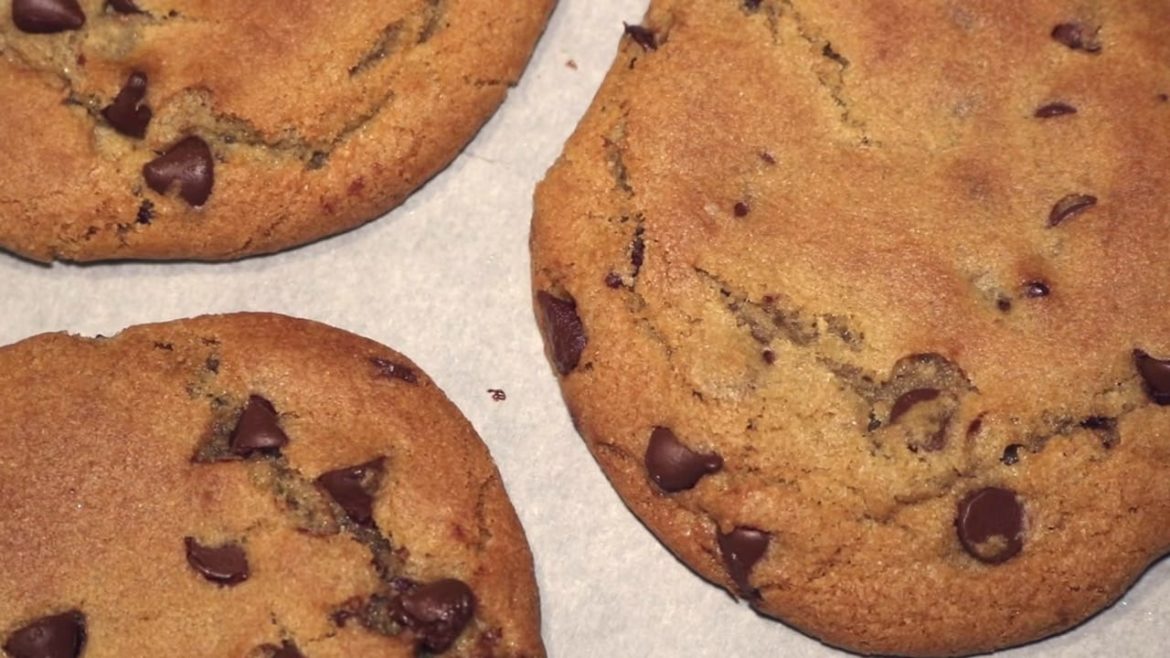 Ingredients
Two sticks salted butter
Two cups sugar
Tablespoon molasses
Two eggs
Tablespoon vanilla extract
Two teaspoons salt
Teaspoon baking soda
Two-and-a-half cups bread flour
12-ounce bag chocolate chips
Instructions
Melt the butter completely before mixing in the sugar, molasses, eggs, and vanilla until smooth. Mix in the baking soda and two cups of the flour. Add more flour until dough appears wet but is not terribly sticky. Refrigerate dough for at least 30 min.
Pre-heat oven to 375 Fahrenheit.
Form the chilled dough into balls the size of golf balls. Smash them into the shapes of hockey pucks and place them on parchment-lined baking sheets. This should yield about 18 big cookies, spread across three pans.
Turn on the broiler and broil the tops of the cookies, one pan at a time on a high rack, until golden. Return the oven to 375 on its baking mode, allow the broiler to cool for a moment, then bake the cookies for 10-12 minutes.
Notes
The recipes should yield about 18 big cookies

Did You Make This Recipe?
Recipe video
---
Enjoy
MY COOKING PHILOSOPHY:
I don't like weighing or measuring things if I don't have to, and I don't like to be constantly checking a recipe as I cook. I don't care that volume is a bad way of measuring things — it's usually easier. I like for a recipe to get me in the ballpark, and then I like to eyeball and improvise the rest. If you're like me, my goal with these videos is to give you a sense of how the food should look and feel as you're cooking it, rather than give you a refined formula to reproduce.