Chocolate Hazelnut Brownie Cakes are on the menu in Book recipe, and we are going to teach you how to make this delicious recipe from scratch!
Follow along with the ???? recipes below????????????????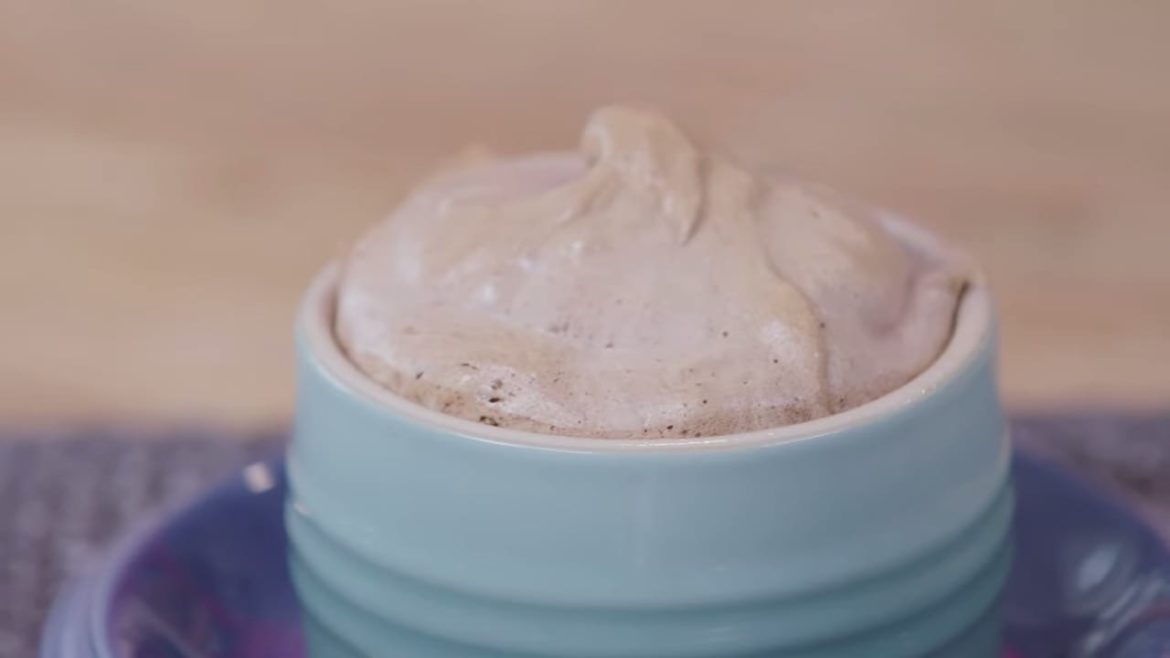 Ingredients
Brownie:
4 oz (120 g) dark baking/couverture chocolate chopped
5 Tbsp (75 g) unsalted butter, cut into pieces
3 large egg yolks
2 Tbsp packed light brown sugar
1 tsp vanilla extract
¼ cup (30 g) Dutch-process cocoa powder, sifted
2 Tbsp coarsely ground toasted & peeled hazelnuts
Cocoa Meringue:
2 large egg whites, at room temperature
3 Tbsp (36 g) granulated sugar
3 Tbsp (36 g) packed light brown sugar
2 Tbsp coarsely ground toasted & peeled hazelnuts
2 tbsp Dutch-process cocoa powder, sifted
1 tsp cornstarch
1 tsp balsamic vinegar
Instructions
Preheat the oven to 325°F (160°C). Lightly grease four 5-oz (150 g) ramekins and place them on a baking tray.
For the brownie, melt the chocolate and butter in a metal bowl placed over a saucepan of barely simmering water, stirring gently until smooth. Remove from the heat.
In a separate bowl whisk the egg yolks, brown sugar, and vanilla by hand vigorously until the mixture turns thick and butter-colored, about 2 minutes. Whisk in the melted chocolate (still warm is OK) and then stir in the cocoa powder and hazelnuts. Divide this between the ramekins and spread to level, if needed.
For the meringue, whip the egg whites using electric beaters or a stand mixer fitted with the whip attachment at high speed until foamy (you can do this by hand, but it takes a while!). Add the granulated and brown sugars and whip until the whites hold a soft peak when the beaters are lifted. Whisk in the hazelnuts, cocoa powder, cornstarch, and vinegar. Dollop the meringue on top of the brownie base in each ramekin.
Bake the brownies for 14-16 minutes, until the meringue domes up and just begins to crack slightly. Allow to cool for 5 minutes before serving (don't wait too long…the meringue will shrink down when completely cooled).
Notes
You can make the brownie base and chill the ramekins ahead of time, but the meringue should be prepared right before baking.

Did You Make This Recipe?
---
Enjoy