Almond tuile is on the menu in Book recipe, and we are going to teach you how to make this delicious recipe from scratch!
Follow along with the recipes below!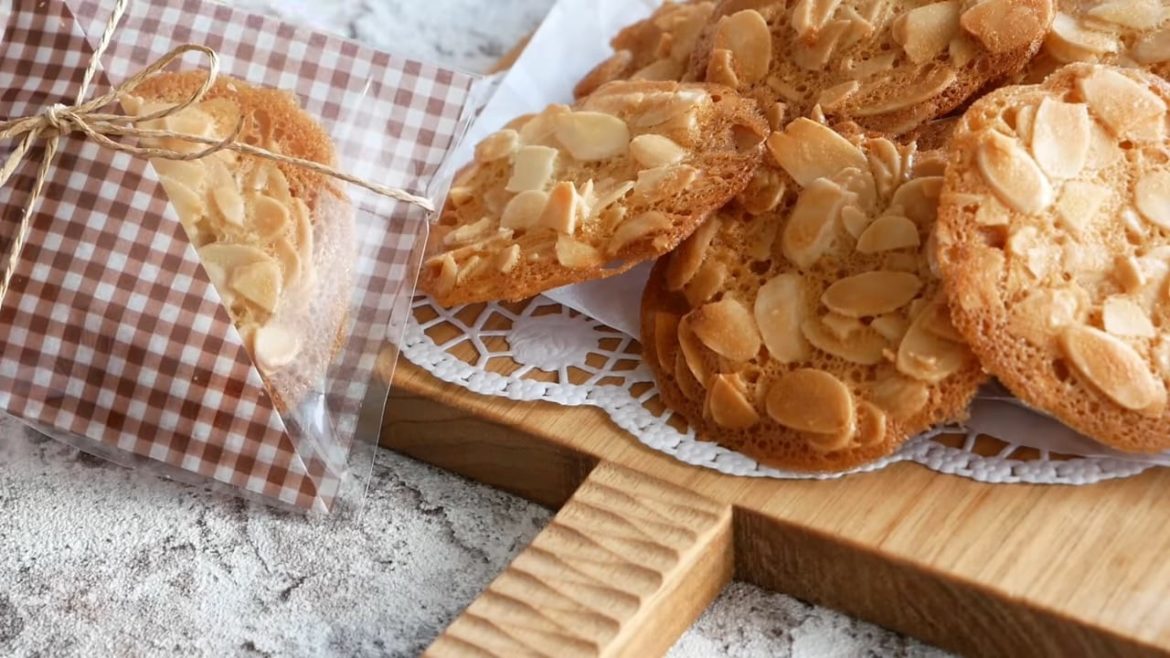 Ingredients
35g egg white
Vanilla oil
40g Powdered sugar
15g Cake flour
65g sliced almonds
25g Melted butter(Unsalted butter)
Instructions
Line a baking sheet with a silicone baking mat (or parchment paper).
Microwave the butter until melted.
Preheat the oven at 170°C.
Beat egg white, add vanilla oil and stir well.
In a bowl, combine sugar, sifted flour, and sliced almonds.
Add the egg white and mix well.
Lastly, add melted butter and mix
Let the dough rest for 30 minutes.
Drop about 1/2 tbs of dough onto the cookie sheet.
Using a spoon press thinly into a round shape. (about 7cm in diameter ) The thinner, the better.
Bake until golden brown, about 15 minutes. (Rotate the baking tray front to back halfway through the baking period)
Did You Make This Recipe?
Recipe video
---
Enjoy