Chickpea Tikka Masala is on the menu in Book recipe, and we are going to teach you how to make this delicious recipe from scratch!
Follow along with the ???? recipes below????????????????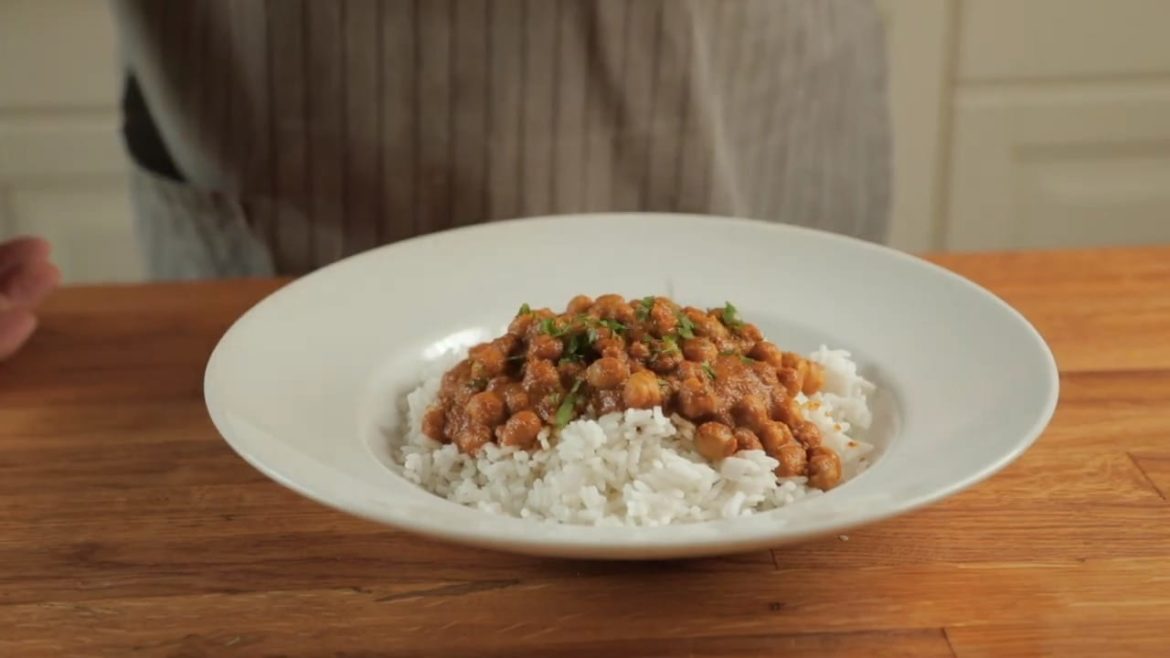 Ingredients
Chickpeas Tikka baked
2.5 cups chickpea soaked in water overnight ( 8 -12 hours )
1 tbsp cumin
1 tbsp coriander
1 tbsp ginger
1 tbsp garlic
1 tbsp curry
1 tsp chilli
1 tbsp olive oil
pinch of salt
Masala sauce
1 onion finely diced
8 garlic cloves grated to a paste
1 tbsp cumin
1 tbsp coriander
1 tbsp ginger
2 tbsp garam masala
1 tbsp curry
4 tbsp tomato puree
1 tbsp of lemon juice
1 cup coconut milk
1 cup fresh water
1 tbsp frying oil
salt and pepper to taste
Instructions
Chickpeas tikka
In a bowl we put the chickpeas clean and drained. We add all the ingredients for tikka, we add the olive oil and we mix it throughly.
In a baking pan we spread the chickpeas and bake in oven 45 minutes at 392°F or until they are golden brown and crispy skin.
Masala sauce
We dice finely the onion, we grate the garlic cloves to a paste.
In a frying pan we add 1 tbs of frying oil, we add the onion and garlic paste. We stir and cook on medium heat until they softened.
We add the condiments and fry few minutes to release the flavours.
We add the tomato puree and coconut milk and whisk to combine.
We put in the baked chickpeas and add 1 cup of water and lemon juice.
Let it simmer 45 min to 60min on low heat or until the chickpeas is throughly cooked .Serve it with plain boiled long grain rice Enjoy
Did You Make This Recipe?
---
Enjoy