Garlic And Oil Broccoli are on the menu in Book recipe, and we are going to teach you how to make this delicious recipe from scratch!
Follow along with the ???? recipes below????????????????
Italian broccoli with garlic and oil is the go-to side dish you've been searching for! It's super tasty, has only a few ingredients, and takes only about 15 minutes to make. Lightly steamed broccoli is tossed with golden garlic, red pepper flakes, and a touch of salt and finished with extra virgin olive oil. I hope you enjoy this sauteed broccoli with garlic and oil side dish!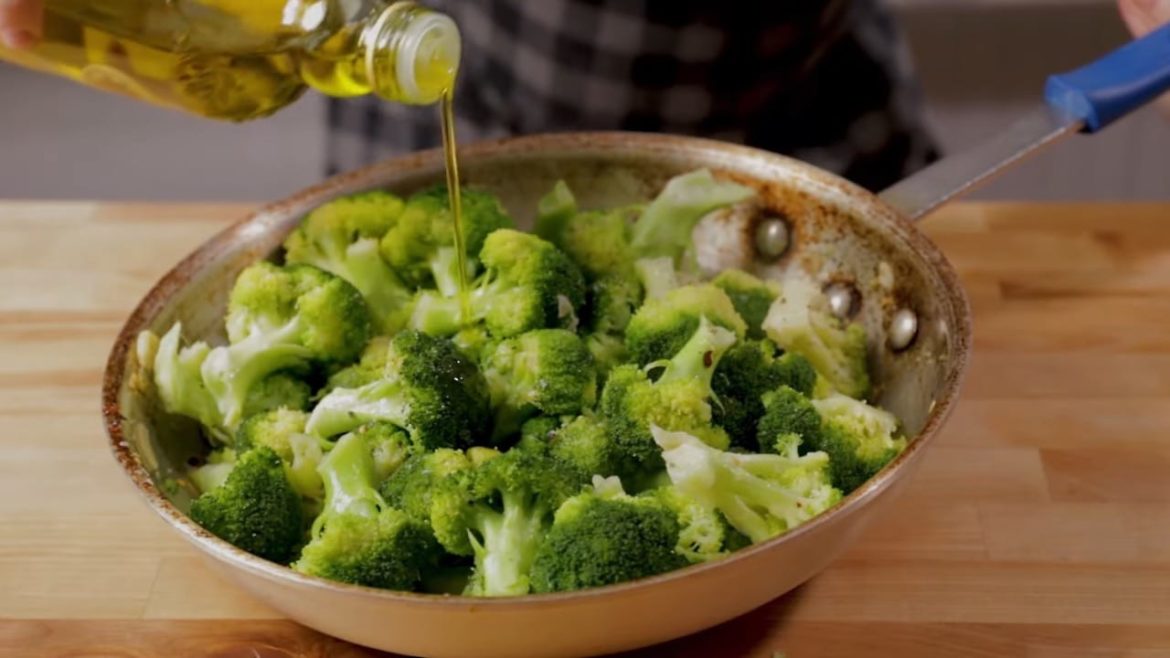 Ingredients
1 large head of broccoli
5 cloves garlic
1/4 cup olive oil
1/4 cup extra virgin olive oil
1 tsp kosher salt
Instructions
Chop broccoli into florets. Chop 5 cloves of garlic.
Bring 1" of water in lidded pan to boil. Cook broccoli for 2-3 minutes with lid slightly closed until bright green and strain in colander.
Dry off pan and saute garlic over medium heat in a ¼ cup of olive oil until golden (about 2 minutes). Add broccoli to pan and saute for 3-5 minutes, mix well with spoon and thoroughly coat the broccoli with the garlic.
Season with 1 tsp kosher salt, mix and remove from heat. Drizzle a couple tablespoons of extra virgin oil on top before serving. Enjoy!
Notes
Adjust salt to taste - only 1 tsp kosher salt was used.
Add a ¼-1/2 tsp of crushed red pepper flakes during last 30 seconds of garlic sauteing process if desired.
Did You Make This Recipe?
---
Bon Appétit
Nutrition
Calories: 245kcal
Carbohydrates: 5.8g
Protein: 2.2g | Fat: 25.5g
Saturated Fat: 3.6g
Sodium: 605mg
Potassium: 231mg
Fiber: 1.9g
Sugar: 1.2g
Calcium: 30mg
Iron: 2.2mg