Potato creamy soup is on the menu in Book recipe, and we are going to teach you how to make this delicious recipe from scratch!
This is an easy and delicious recipe of creamy sweet potato soup.
Follow along with the ???? recipes below????????????????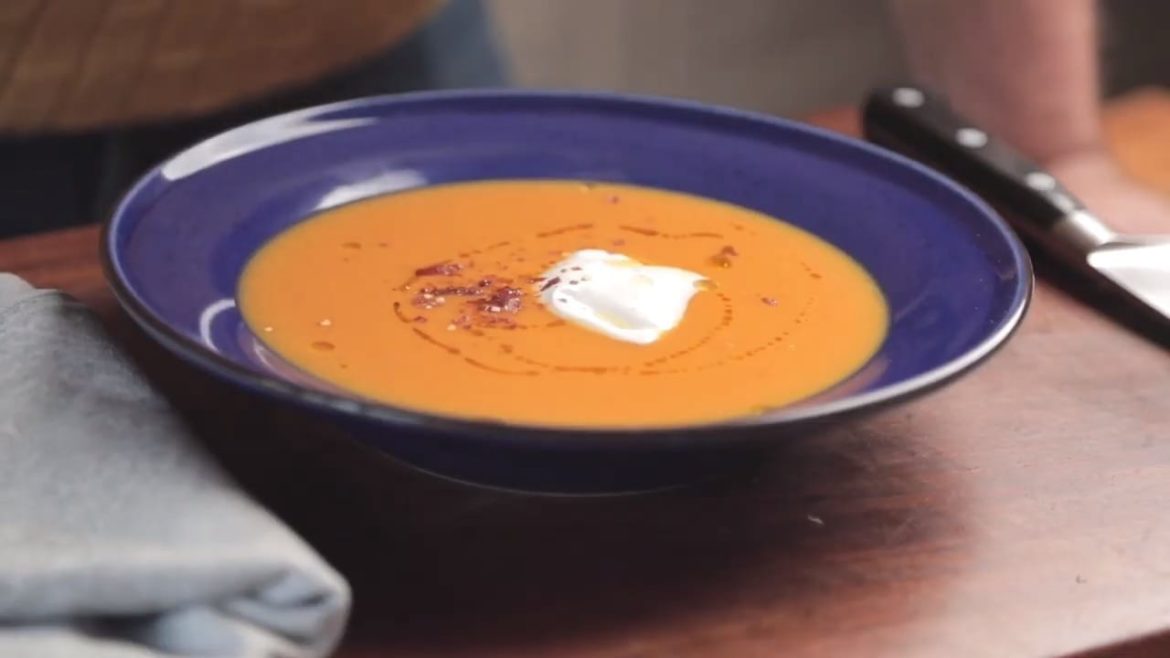 Ingredients
2.2lbs sweet potatoes
2 Onions roughly chopped
2 large carrots pealed and chopped
1 garlic clove
4cm fresh ginger
1/2 - 1 tsp chilli flake
8 cups vegetable stock
salt/pepper
olive oil
Instructions
Peel and cut roughly the potatoes
baked them with salt and olive oil in oven at 392°F for 45min or until they are soft and little caramelisation has form.
Peel and cut the onion, carrots, garlic clove and ginger.
Put some olive oil in a pot and add the onion, carrots and cook them few minutes. Add garlic, baked potatoes and ginger.
Add the vegetable stock and simmer for one hour on low heat or until everything cooked and soft.
Blend it until you get a smooth cream
Serve it with a good yogurt ( or sour cream ) , chilli flake and some drips of olive oil.
Did You Make This Recipe?
---
Enjoy