In this video, you'll learn my FAVORITE way to make falafel! It's normally difficult to make because it's hard to keep together when frying. So I'm going to show you an easy way to make it with minimal effort!
You're ALSO going to get my dairy-free tzatziki sauce recipe!! This sauce keeps up to 3-5 days in an airtight container, refrigerated.
I hope you guys really enjoy it!!! Please feel free to leave comments below and let me know what you think!
Ingredients for Falafel Waffle Gyro & Dairy Free Tzatziki Sauce listed below!!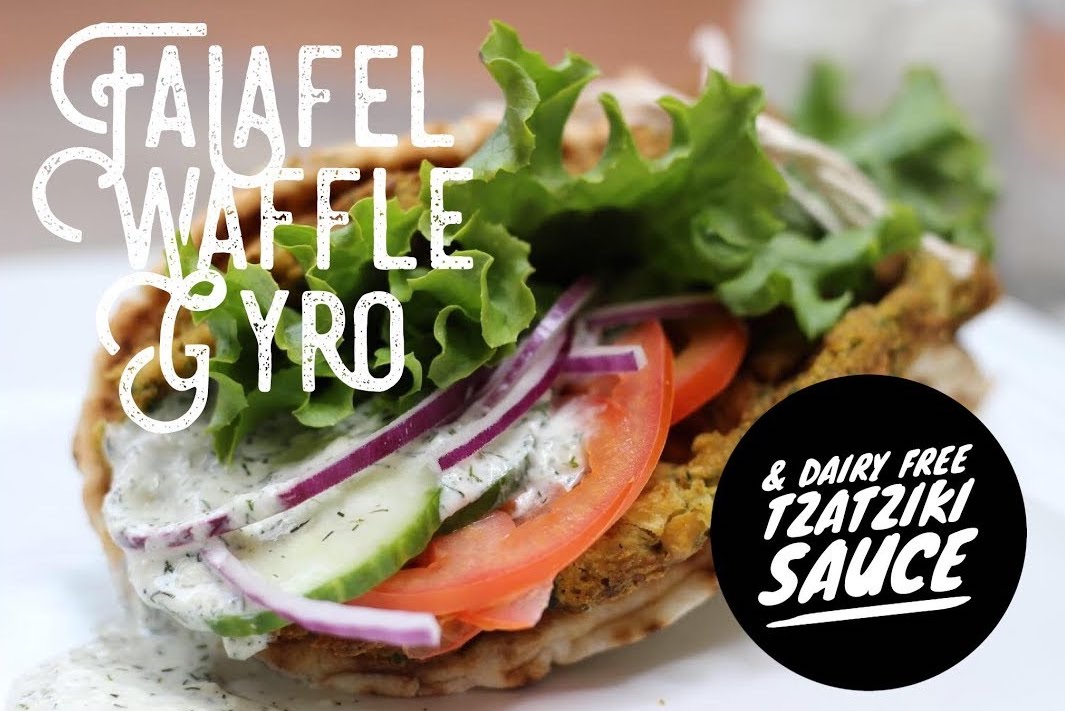 Ingredients
Tzatziki Sauce:
1 cup Vegenaise
3 cloves chopped garlic
1/4 cup chopped dill or 1 tbsp dried dill
salt & pepper
1 1/2 tbsp lemon juice
1-2 tbsp cold pressed extra virgin olive oil
Falafel mix
2 15.5 oz can chickpeas
1/4 cu pfresh parsley
1 small onion
1/2 tsp ground coriander
1/2 tsp cumin powder
salt & pepper
1 1/2 tsp ots flour
1 tsp baking soda
Toppings:
1 English cucumber
1-2 Roma tomatoes
Leafy greens
Small red onion
Notes
Use any non dairy/ gluten free pita.

Did You Make This Recipe?