This easy honey garlic-baked chicken thighs recipe is so GOOD! Packed with amazing flavor. The chicken is marinated in a flavorful honey garlic sauce and baked in the sauce until golden brown. It's such an easy delicious chicken recipe that is perfect for a weekday dinner.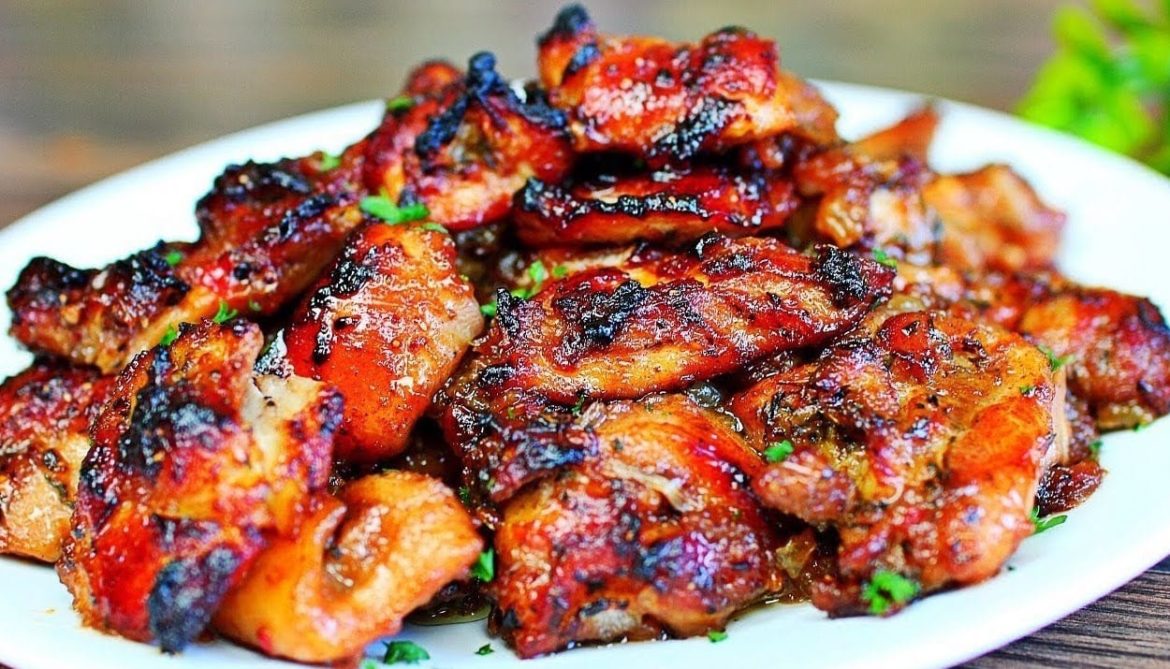 Ingredients
1 and 1/2 to 2lbs Chicken thighs (boneless skinless)
3 TBS Olive oil
3 Tbs Honey
2 Tbs Soy sauce
4 cloves garlic, crushed
2 tsp ginger paste
3 tsp chilli paste
2 Tbs brown sugar
1 tsp ground cinnamon
3 TBS freshly chopped thyme
1 medium onion, minced
2 Tbs corn starch
salt n pepper to taste
Instructions
The preparation steps are shown in the videos

Did You Make This Recipe?