Garlic bread recipe with homemade butter are on the menu in Book recipe, and we are going to teach you how to make this delicious recipe from scratch!
Here is snowing, the first snow of the year. I want to cook comfort food, something easy and tasty, This garlic bread recipe will fill your kitchen with so many flavors and is so easy to do.
Follow along with the ???? recipes below????????????????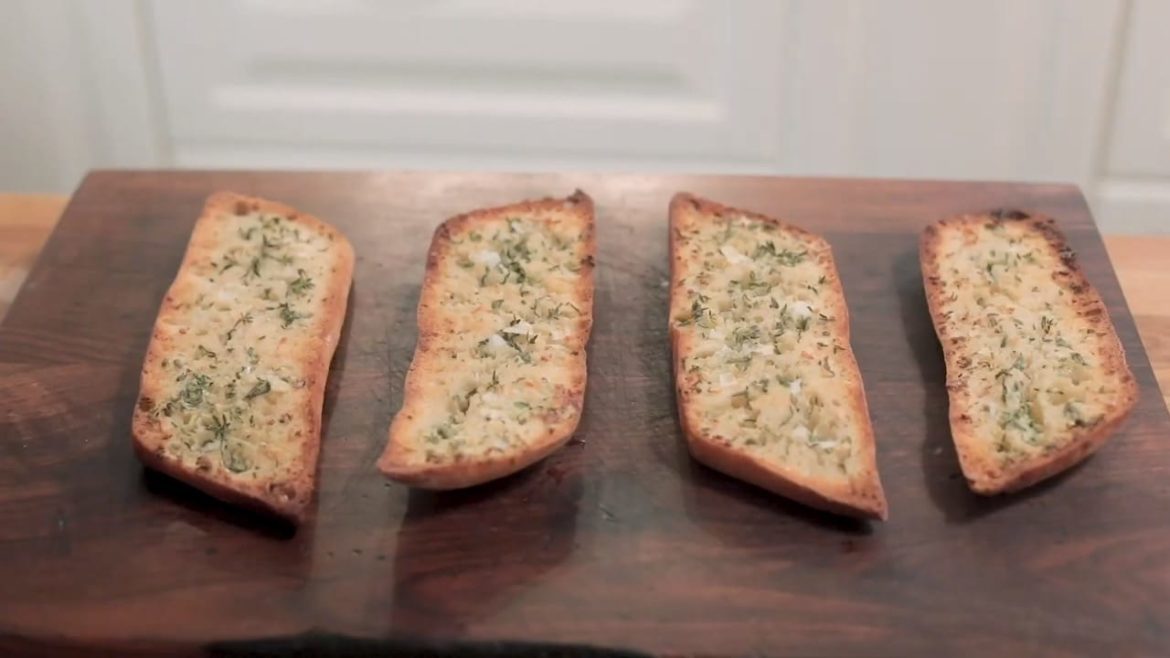 Ingredients
1 1/4 cups ( 500ml ) fresh organic heavy cream with 30 -40 percent fat
fresh thyme
fresh oregano
3- 4 garlic cloves ( or more )
flaky salt ( i used with garlic taste )
Instructions
Let's start making the butter. In a stand-up mixer will put the heavy cream and will whisk it for 10 minutes until the fat will separate from the liquid. The heavy cream will transform into whipped cream and after that, it will start to break up.
remove the butter from the butter milk and with the help of a spatula, squeeze the liquid from the butter.
Chop the oregano and thyme and garlic and insert into the butter. Combine all ingredients and add the flaky salt.
Spread the butter on your favorite bread and bake it for 10 minutes at 390°F or 200°C until is golden brown and crispy.
Notes
It is so easy and so delicious recipe. You can put your imagination and incorporate into the butter so many flavors, like parsley, sage, parmesan...

Did You Make This Recipe?
---
Bon Appétit