Spinach tagliatelle with pumpkin and cherry are on the menu in Book recipe, and we are going to teach you how to make this delicious recipe from scratch!
Follow along with the ???? recipes below????????????????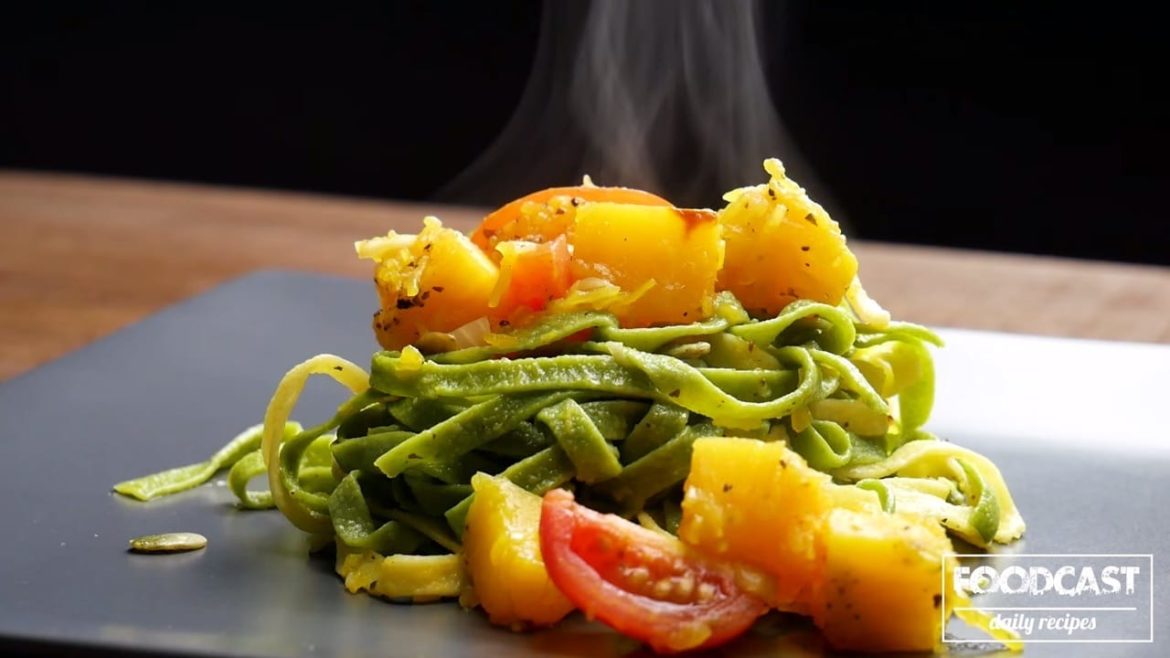 Ingredients
9 oz spinach tagliatelle
2 tbsp olive oil
1 onion
3 cups pumpkin (about 17oz)
2 cloves of garlic
1 cup vegetable broth
1 cup cherry tomatoes
2 tsp dried basil
salt and black pepper to taste
2 tbsp pumpkin seeds
Instructions
Heat the olive oil over medium heat in a large pan. Chop the onion and sauté for about one or two minutes.
Peel and cut pumpkin into cubes. Add in and cook for about 5 minutes.
Add the minced garlic and for another minute, just to feel the smell.
Then pour in vegetable broth. Bring to boil and allow it to evaporate. This should take about 10 minutes.
In the mean time, cook the spinach tagliatelle according to the instructions on the package.
Halve cherry tomatoes and add them to pumpkin. Season with basil, salt and freshly grounded black pepper.
Stir in the spinach tagliatelle and cook until the pasta is heated through.
Sprinkle with pumpkin seeds and serve immediatelly.
PRO TIP!
Of course you can use fresh basil leaves and cut them into stripes. I did not have any at this time.
For more intensive aroma, you can pour just ½ cup vegetable broth and complete it with ½ cup white wine, for example Chardonnay.
Did You Make This Recipe?
---
Enjoy