Ravioli with mushrooms are on the menu in Book recipe, and we are going to teach you how to make this delicious recipe from scratch!
Follow along with the ???? recipes below????????????????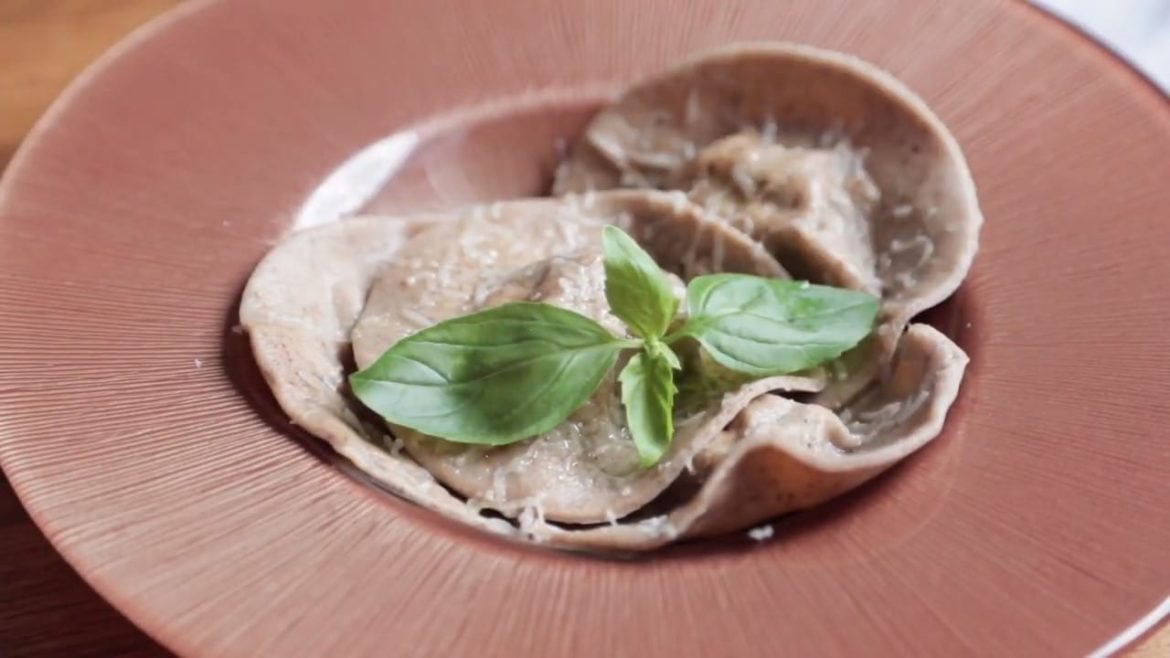 Ingredients
Mushroom pasta
3 fresh eggs ( 5 oz )
10 oz all-purpose flour
1 tablespoons dried wild mushrooms mix powder
1tsp salt
Ravioli filling
8 ounces mushrooms - like white button mushrooms
2 tablespoons unsalted butter
1 medium shallot finely chopped
1/2 teaspoon dried thyme
1/4 cup dry vermouth
2 tablespoons of mascarpone
1 egg
salt and pepper
Instructions
Pasta
Mix flour with with salt and mushroom powder mix and make a hole in the centre.
Add the eggs and start mixing from the insider out, adding little by little the flour in to the scramble eggs until you create the dough.
Use your hand and continue mixing the dough until is smooth, firm and elastic. Allow to rest for 1 hour. at room temperature.
Divide the dough in equal pieces and roll into balls.
Pass the dough in to pasta machine on its thickest setting few time, folding every single time before roll it.
Continue passing the strips trough the machine, reducing the setting each time until you reach the finest.
Spread out the strips on a clean surface dusted with flour.
Filling
Create the cep duxelles by finely chop the shallot and mushrooms. In a fry pan melt the butter and cook the mushrooms and shallot. Add the salt, dried thyme and wine and let it cook until the sauce is reduced. Let it cool down.
Stir the cep duxelles with the eggs, mascarpone salt and pepper until is thoroughly blend.
Ravioli
Cut the pasta into equal strips
Mark the pasta where the round cuts it will be by lightly press the round cutter.
Place a small heap of the stuffing in the centre of each round.
Using your fingers, press between the ravioli, working from the centre outwards to gradually removing air.
Cut out the ravioli, using the round pastry cutter.
Cook and serve
Bring a large pan of salted water to the boil.
Using a spoon, gently lower the pasta into the water.
Cook the pasta for 3 minutes. Test the ravioli if is cooked by pressing in the middle. The pasta should not be neither hard nor soggy in the centre.
Lift out the pasta with a slotted spoon.
Serve immediately with a dash of olive oil and grated your favourite Italian cheese and aromatic herbs.
Did You Make This Recipe?
---
Enjoy