Homemade Butter is on the menu in Chef Anna Olson's amazing kitchen, and she is going to teach you how to make this delicious recipe from scratch!
Follow along with the recipe below!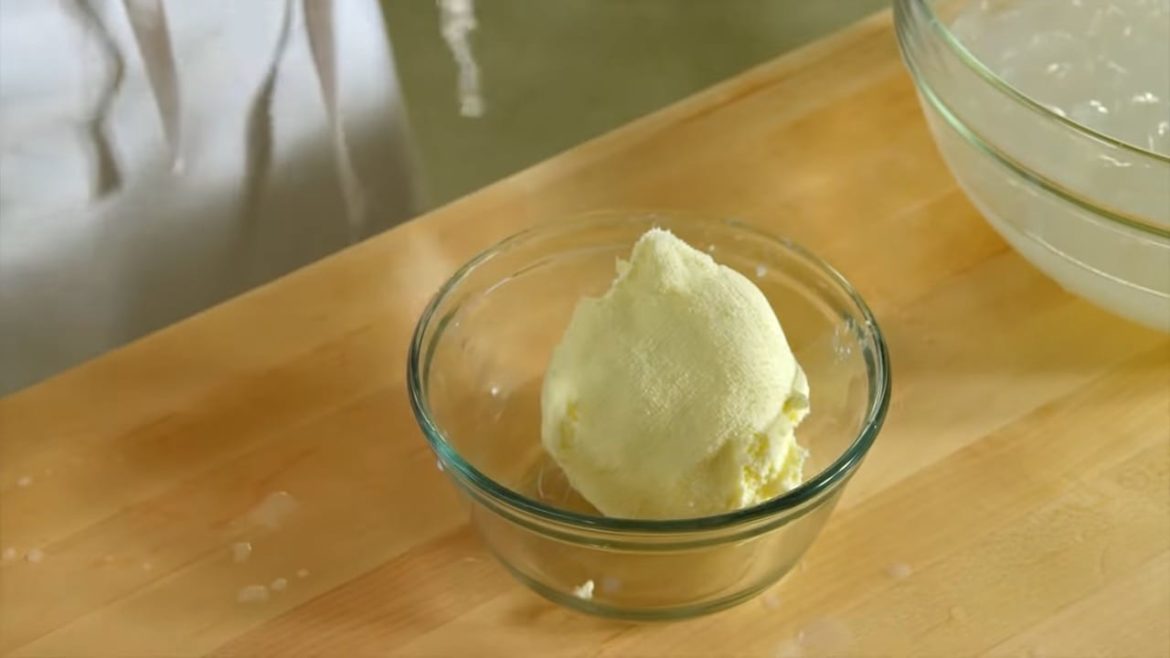 Ingredients
Basic Butter
4 Cups (1000 mL) whipping cream
sea salt (optional)
Orange Honey Butter
1 cup (225 g) butter, at room temperature
2 Tbsp (12 g) orange zest
honey, to taste
Instructions
Using a food processor, blend the cream on high speed until it thickens, and then separates into fat and liquid (about 3 minutes).
Remove the blade and scoop out the butter (you can discard the liquid or use it as buttermilk in other recipes). Place the bowl of soft butter into a bowl of ice water and squeeze out any excess liquid with your hands (or you can place the butter in cheesecloth and squeeze it out while in the cold water.
If you wish, add salt to taste for table butter or for and orange honey butter, measure a cup of butter and beat in the orange zest and honey.
Notes
Store the butter refrigerated for up to a month.

Did You Make This Recipe?
Recipe video
---
Enjoy