Classic Gingerbread Cake is on the menu in Chef Anna Olson's amazing kitchen, and she is going to teach you how to make this delicious recipe from scratch!
Follow along with the recipe below!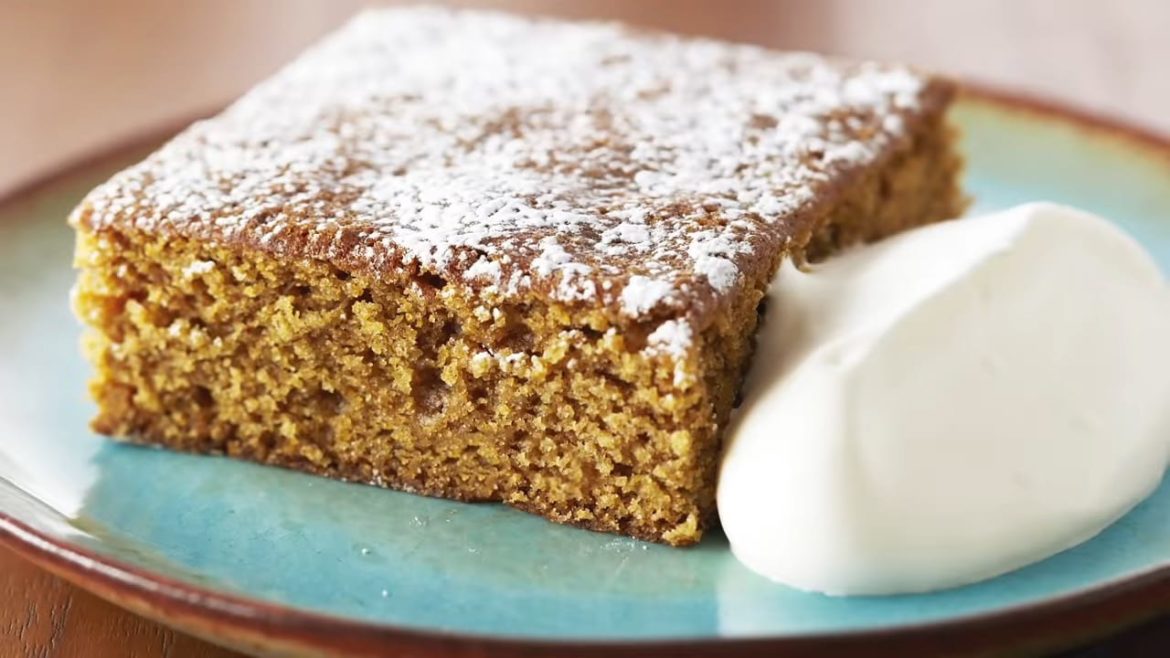 Ingredients
1 cup (225 g) unsalted butter, at room temperature
1 cup (200 g) packed dark brown sugar
¾ cup (195 g) fancy molasses
2 large eggs at room temperature
2 Tbsp (30 ml) lemon juice
2 Tbsp (12 g) finely grated fresh ginger
2 ¼ cups (335 g) all-purpose flour
½ tsp (2 g) ground cinnamon
½ tsp (2 g) ground cloves
½ tsp (2 g) ground nutmeg
½ tsp (2 g) ground allspice
½ tsp (2 g) salt
½ cup (125 ml) boiling water
½ tsp (3 g) baking soda
2 Tbsp (12 g) finely chopped crystallized ginger
icing sugar, for dusting
lightly sweetened whipped cream, for serving
Instructions
Preheat the oven to 350 F (177 C) and grease a 9-x-13-inch cake pan.
Beat the butter and brown sugar until light and fluffy. Beat in the molasses, then add the eggs one at a time, beating well after each addition. Stir in the lemon juice, and ginger.
In a separate bowl, sift the flour with the spices and the salt. Add this to the butter mixture and stir until blended. Stir the boiling water and baking soda and add this quickly to the batter, stirring quickly and then stir in the crystallized ginger (the batter will be fluid). Scrape the batter into the prepared pan and bake for 45 minutes, until a tester inserted in the centre comes out clean. Cool the cake completely in the pan and cut into squares to serve with a dusting of icing sugar and a dollop of whipped cream.
Notes
The cake will keep, wrapped, for up to 3 days.

Did You Make This Recipe?
Recipe video
---
Enjoy