A cracking traditional British pork pie recipe using springform tins to make the shaping easy. A great Modern British classic and well worth the time and effort to make!
Pork pie filling (this was enough filling for 3-4 pies):
I used an equal mix of pork belly and pork shoulder. This was trimmed and cut into small dice but you could mince it if you want to. I prefer the texture when the meat is cut by hand.
Fresh Thyme leaves
Freshly ground black pepper
Salt
Pastry (This was more than enough for 4 pies)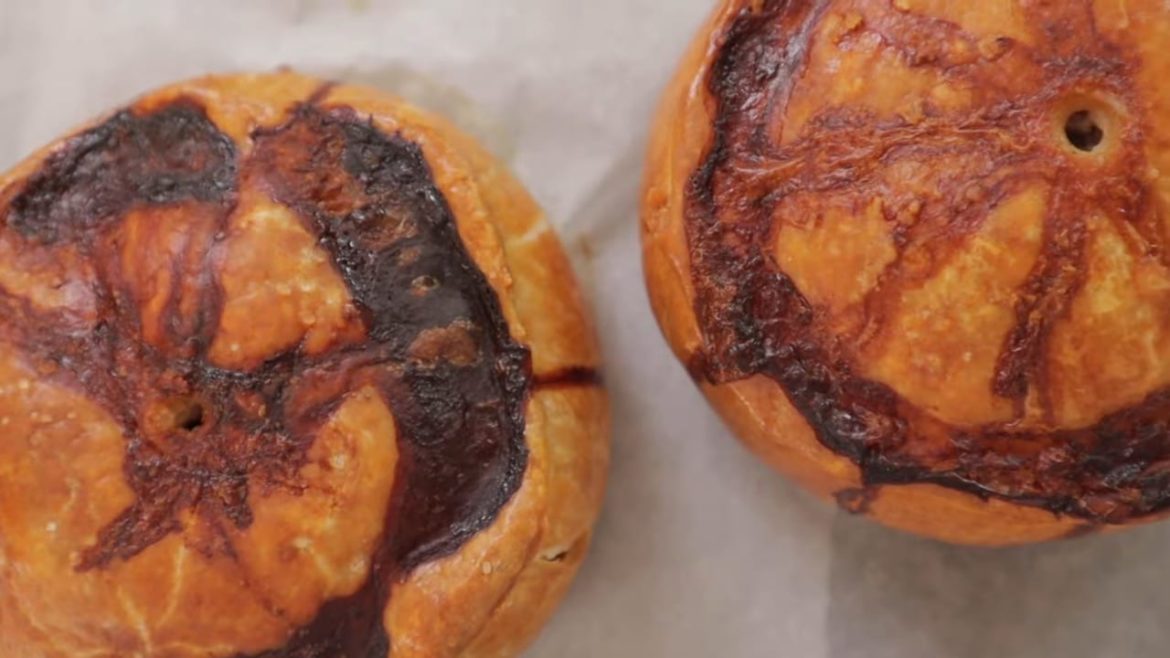 Ingredients
Water 300g
Butter 175g (You can use 175g of Lard instead or a mixture of the two)
Salt 10g
Flour 675g (13% protein content)
Pork stock to make the jelly (There was lots leftover which I froze to use for future pies and as pork stock)
2 large ham hocks
1 large carrot
1 large onion
Thyme
Black pepper
Touch of mace
Instructions
Bring all the ingredients to a slow simmer in a pan and skim any impurities off of the surface during cooking.
Continue to cook for 6 hours on a low simmer, top up with water as necessary
Remove the hocks and veg from the stock and strain off through a fine sieve and then muslin
Refrigerate the stock until needed
You must make sure the stock sets firmly to a jelly. If this does not happen you will need to add some gelatine to get this result. I didn't need any gelatine but please use it if you need it.
Did You Make This Recipe?
Video recipe
---
Enjoy
You could substitute the homemade stock for a good quality store-bought pork or chicken stock. You will need to add enough gelatine for it to set in the fridge.
I hope you enjoy the recipe and let me know in the comments if you have any questions!