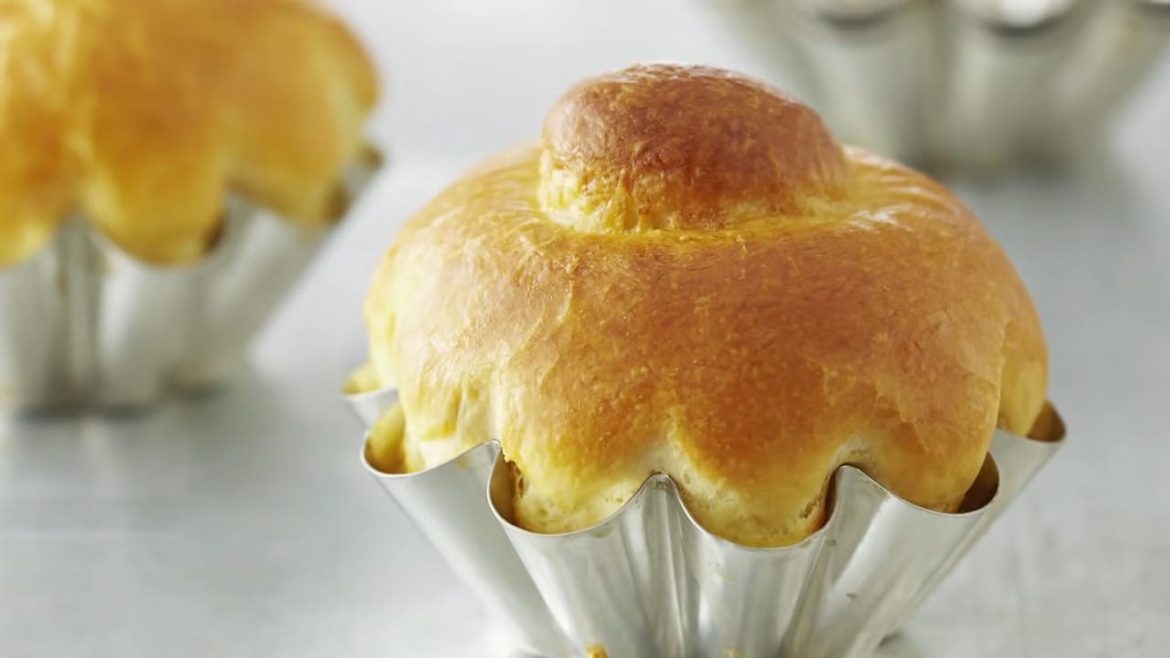 Ingredients
1/4 cup 2% milk, just above body temperature (105 F)
2 tablespoons all-purpose flour
1 tablespoon instant dry yeast
2 tablespoons confectioners' sugar, sifted
2 large eggs, at room temperature
1/4 teaspoon salt
6 tablespoons unsalted butter, room temperature
1 egg whipped with 2 tablespoons water, for brushing
Instructions
Combine 1 cup of milk, 2 tablespoons of flour, and the yeast, and let sit for about 5 minutes.

Add the remaining milk, flour, sugar, eggs, and salt to the first mixture and mix with a wooden spoon or in the bowl of a mixer fitted with the paddle attachment until smooth (about 6 minutes by hand and 3 minutes in a mixer).

Add the butter while mixing and once incorporated, switch to the dough hook attachment (or increasing action if working by hand) and beat until the butter is fully incorporated and the dough is smooth.

Place the dough in a large oiled bowl, cover with plastic and let rise at room temperature for 30 minutes, then chill for at least 8 hours, up to 24 hours.


To shape the brioche, turn the chilled dough out onto a lightly floured work surface and divide it into 6 pieces. Shape each piece into a ball, flouring your hands and the dough if necessary.

Next, shape each piece into a slightly oblong shape, much like a snowman, with a head and body. With your finger, poke a hole in the center of the larger "body" of the bun and push the smaller ball through.

Place each piece in an oiled 4-inch brioche pan. Cover the pans with a tea towel and let rise for 90 minutes, until the dough has doubled in size.

Preheat the oven to 350°F.
Brush the tops of the buns with the eggnog; place the buns on a baking sheet and bake for about 25 minutes, until they turn an even brown color.



Let the buns cool for 15 minutes, then remove them from the pan to cool completely.

The buns can be eaten the same day they are baked but can be stored in an airtight box for one day or frozen for up to 2 months.
Did You Make This Recipe?
---
Enjoy
Let us know what you think of today's brioche buns tips, tricks, and hacks!
---
See also: