Braised vegetables are on the menu in Book recipe, and we are going to teach you how to make this delicious recipe from scratch!
Today we are making Bazela (Basilla) a classic Middle Eastern vegetable dish made from peas, carrots, and meats. This is one of many different Tabeekh dishes that can be made with an assortment of fresh produce. Feel free to make this meal and substitute the vegetables for any of your choosing.
Follow along with the ???? recipes below????????????????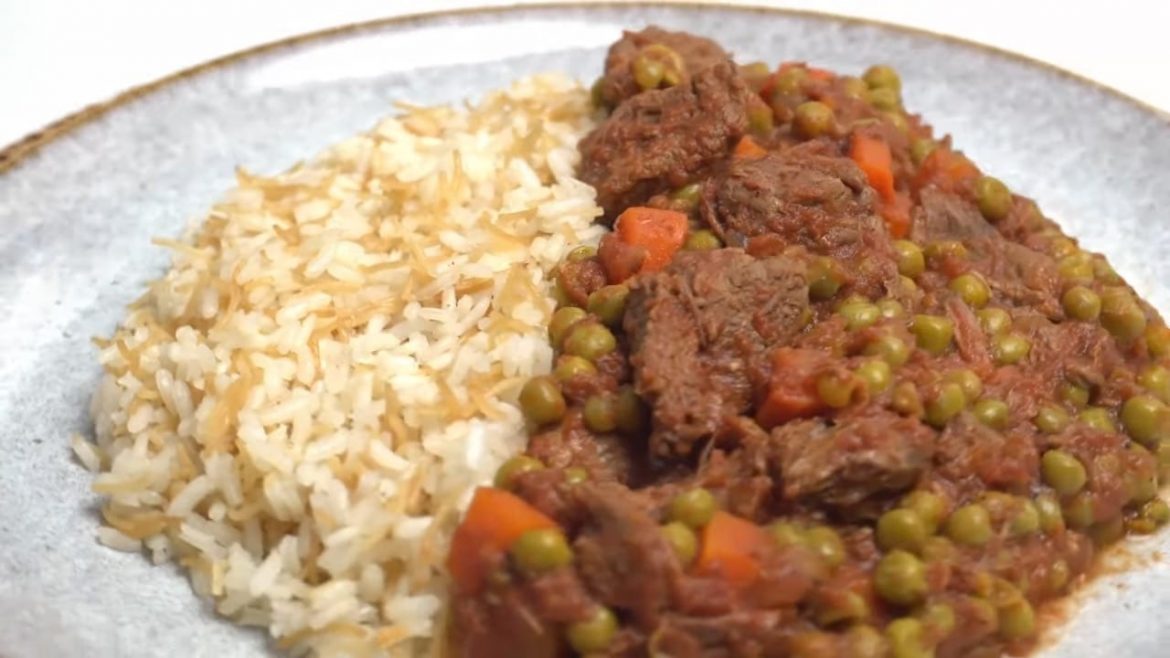 Ingredients
500g (1lb) Braising Beef
350g (12 oz) Peas (fresh or frozen) I use Petit pois
150g (5.25 oz) Carrots
400g (14 oz) Crushed Tomato (fresh or canned)
1 medium onion
1 clove garlic
1 small piece of mastic
1 Tbsp butter
1 1/4 Tsp salt
1/4 Tsp pepper
Instructions
Peel your carrots and then dice them so that they are slightly larger than your peas
Dice your onion into a medium dice and mince your garlic
Add the butter to a pot over medium heat and allow it to melt
Once fully melted add your mastic to the pot and then add your onion
Saute the onion for a few minutes then add the minced garlic
Saute for 5 minutes until the onions have softened and turned opaque
Add your crushed tomatoes (you can make them by blending canned tomatoes into a liquid) to the pot and bring add a small amount of water
Add your meat to the pot and turn the heat up, bring it to a boil
Once boiling turn the heat down to medium-low and cover with a lid, leaving it slightly ajar
Allow the meat to cook for 40 minutes until the liquid has reduced significantly and the meat is fork-tender
Add your salt and pepper to the dish as well as your chopped carrots and peas
Once again turn the heat up and bring the pot to a boil
To finish the dish
(simple method) Turn the heat down to medium and allow it to simmer until the sauce has thickened and reduced
(Tastier method) Pour your meat and vegetables out into a baking dish, Place in a 180c (350f) oven to bake for 45 minutes until reduced and caramelized on top Serve with some vermicelli rice
Did You Make This Recipe?
---
Enjoy
Let us know what you think of today's braised vegetable tips, tricks, and hacks!