Candied Nuts is on the menu in Book recipe, and we are going to teach you how to make this delicious recipe from scratch!
Caramelized nuts (or candied nuts) are great as snacks, especially for kids! But they are also used widely as decorations for cakes/cookies etc.
Follow along with the ???? recipes below????????????????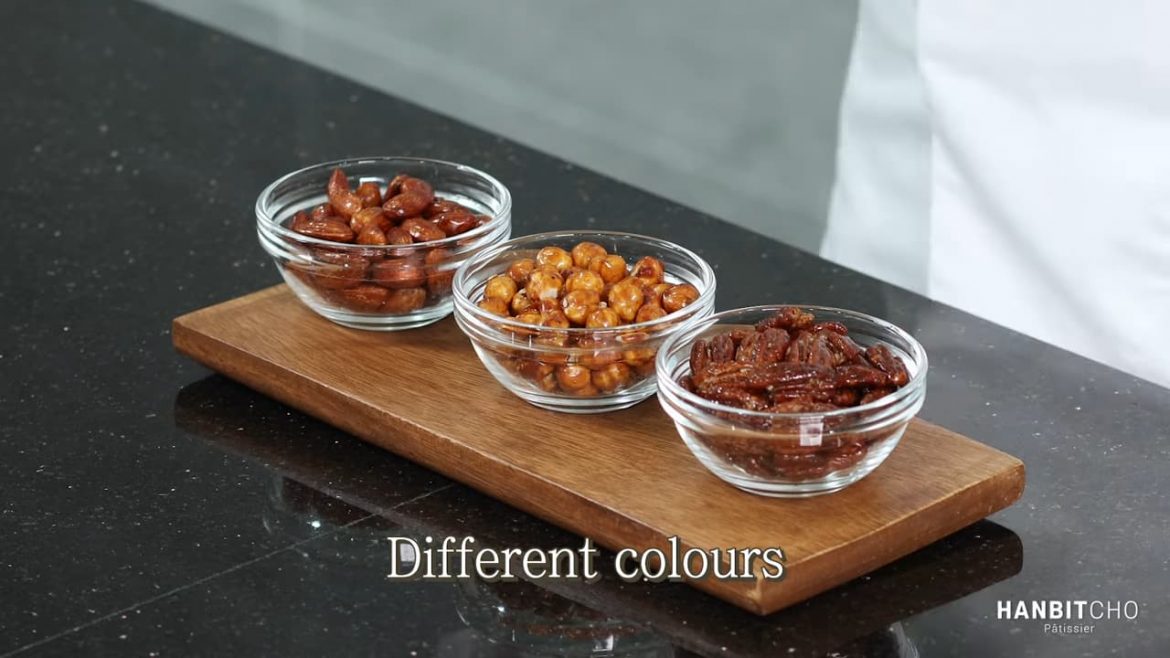 Ingredients
Almond or any other types of nuts 125g
Sugar 40g
Water 10g
Butter 5g
Instructions
Add water + sugar into the saucepan and raise the temp to 115℃ to make a sugar syrup.
Add in the nuts and mix well.
The sugar will crystallize over the nuts - keep mixing it with your spatula and the crystallized sugar will turn into caramel.
Turn the heat off when you have the perfect brown color coated on the nuts.
Add the butter and mix well.
Place it on a silicone mat/parchment paper and let it cool at room temp.
Notes
Storage:
Can stored in an air-tight container in the fridge for a month.

Did You Make This Recipe?
---