Chocolate Macaron is on the menu in Book recipe, and we are going to teach you how to make this delicious recipe from scratch!
Follow along with the ???? recipes below????????????????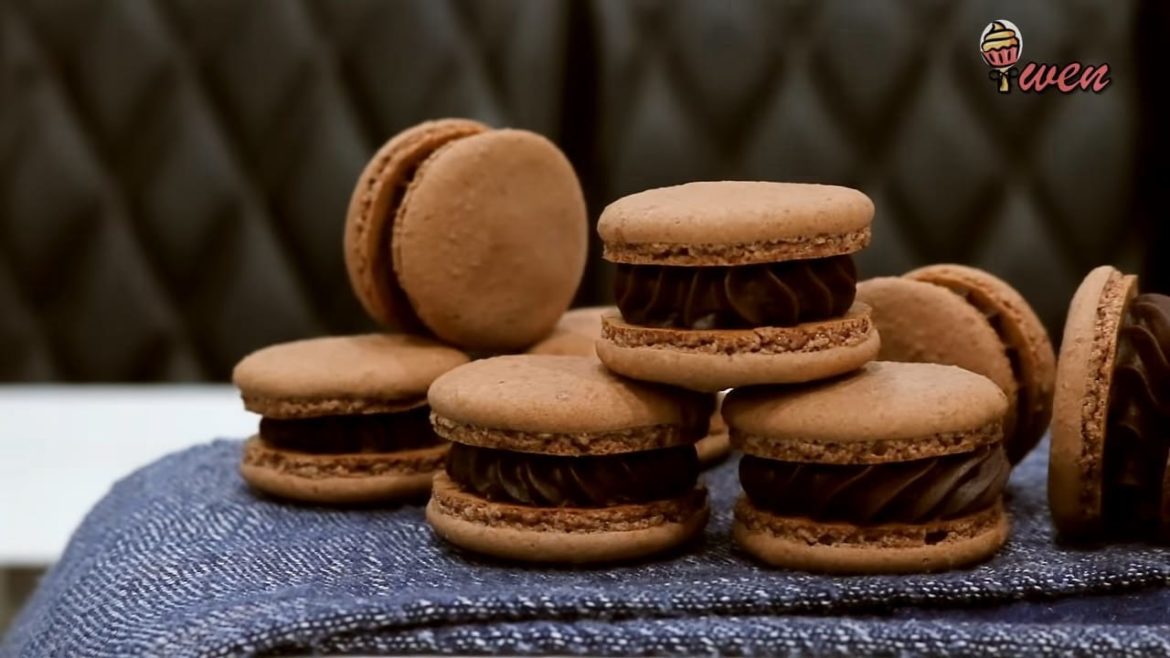 Ingredients
52.5g Almond Flour
48g Icing Sugar
6g Unsweetened Cocoa Powder
Pinch (2g) Salt
40g Egg White
Pinch (3/8tsp) Cream of Tartar
40g Castor Sugar
Chocolate Ganache
¼Cup (62.5ml) Whipping Cream (Hot)
½Cup (70g) Dark Chocolate
(Freeze 10minutes)
Instructions
(Dry fast: place baking tray on Preheated Oven door 170C/338F: 10minutes) (Rotate after 5minutes)
(Oven 170C/338F: 15minutes) (Top-Bottom Heat, No fan force, Bottom Rack)

Did You Make This Recipe?
---
Enjoy
After making the original Macaron recipe last time, a lot of you have asked for the Chocolate Macaron recipe. Also notice a lot of you said without air-cond, macaron batter very hard to get dry in a humid country like Malaysia. After research and testing, I finally found a shortcut that makes macaron batter completely dry in a very short time, it really works, saves so much time. This recipe has a very high success rate and relatively low sugar content. So happy, I can finally share it with you,
Tips:
making Macaron, all ingredients must be accurately measured in advance and done in the exact same way as per the video, don't overmix, the success rate will be very high. If I can do it, so you can.
This recipe can no longer reduce sugar, also can't add more cocoa powder, but you can use less sweet fillings, Dark Chocolate Ganache to balance the sweetness. Eat them cold after overnight, crispy outside and soft chewy inside, very good texture. Just look at this macaron with beautiful neat "skirt feets", so beautiful ~