Homemade Butter is on the menu in Book recipe, and we are going to teach you how to make this delicious recipe from scratch!
The butter you buy from the shops is mostly full of preservatives and who knows what else. So let me show you how to make some absolutely tasty butter at home. It is easier then you think!
Learn how to make Homemade Butter. Easy, delicious and fresh with no preservatives.
Follow along with the ???? recipes below????????????????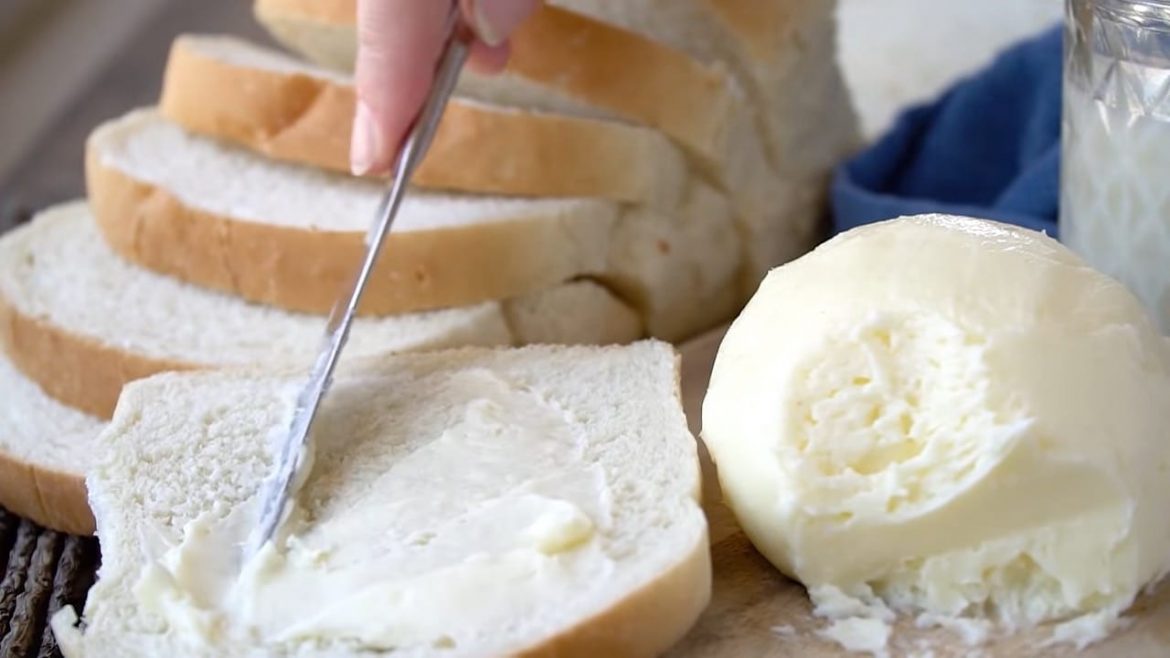 Ingredients
1 pint sized (16 oz) mason jar.
1 cup heavy cream (38% fat content).
cold water.
Instructions
Pour heavy cream into the mason jar, filling it half-way full. Screw the lid on.
Shake mason jar for approximately 5-7 minutes. After the first 2 minutes you'll have whipped cream. Keep shaking until you hear that a lump has formed inside, and shake an additional 30-60 seconds after that.
Remove the solids from the jar. The remaining liquid is buttermilk. You can save that for other recipes, or discard it.
Place the solids into a small bowl. Pour cold water over the butter and use your hands to squish it into a ball. Discard water and repeat rinsing 2 times more.
At this point you have butter. You can add in things like salt, honey, and herbs to create flavored butters, or serve in its pure form as is.
Did You Make This Recipe?
---
Enjoy
Let us know what you think of today's recipe tips, tricks, and hacks!