Kasha is on the menu in Book recipe, and we are going to teach you how to make this delicious recipe from scratch!
Toasted Kasha is the best way to add crunch to your Brussels Sprouts for your perfect Thanksgiving! Chef Anna Olson is here to each you how to make this amazing topping for Brussels Spouts, so make sure to follow along with the recipe below!
More Videos recipes from Anna's Holiday Feast:
Follow along with the ???? recipes below????????????????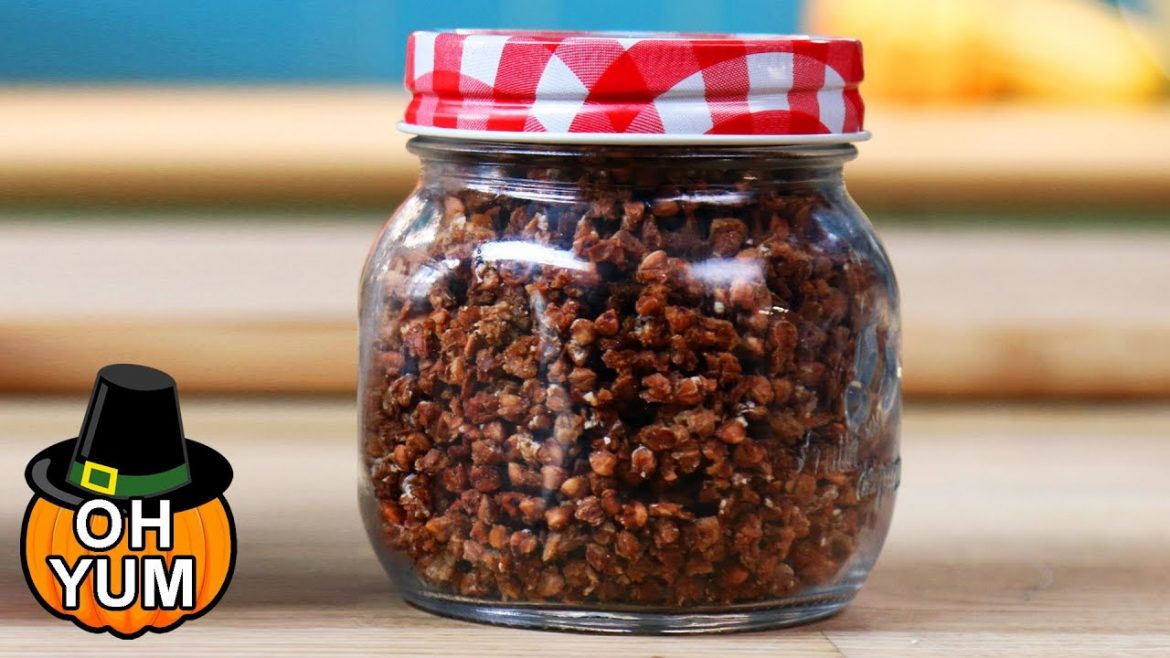 Ingredients
1/2 cup (80 g) buckwheat kasha
1⁄3 cup (80 mL) boiling water
2 Tbsp (30 mL) pure maple syrup
Instructions
Rinse the kasha in a fine-mesh sieve under cool running water until the water rinses clear. Place it in a heatproof bowl and pour the boiling water overtop. Immediately cover the bowl with plastic wrap and let sit until the water has been absorbed, about 20 minutes.
Rinse the kasha again in a fine-mesh sieve under cool running water, set the sieve over a bowl and let the kasha sit to dry, fluffing it occasionally with a fork, about 20 minutes.
Preheat the oven to 350°F (180°C) and line a baking tray with parchment paper.
Toss the dry kasha with the maple syrup and spread it in an even layer on the baking tray. Bake for about 25 minutes, stirring occasionally, until it is a rich golden brown.
Remove from the oven and let cool on the tray. Crumble the grains and transfer them to an airtight container until ready to use
Notes
Toasted kasha will keep in an airtight container at room temperature for up to 1 month.

Did You Make This Recipe?
---
Enjoy
Let us know what you think of today's kasha tips, tricks, and hacks!
---
Recipe from Set for the Holidays with Anna Olson, Appetite by Random House, 2018