Mashed Potatoes are on the menu in Book recipe, and we are going to teach you how to make this delicious recipe from scratch!
Mashed Potatoes are a must have dish for the Perfect thanksgiving, and Chef Anna Olson knows the very best recipe! Follow along with the recipe below and you will be in mashed potato heaven in no time!
More Thanksgiving recipes:
Follow along with the ???? recipes below????????????????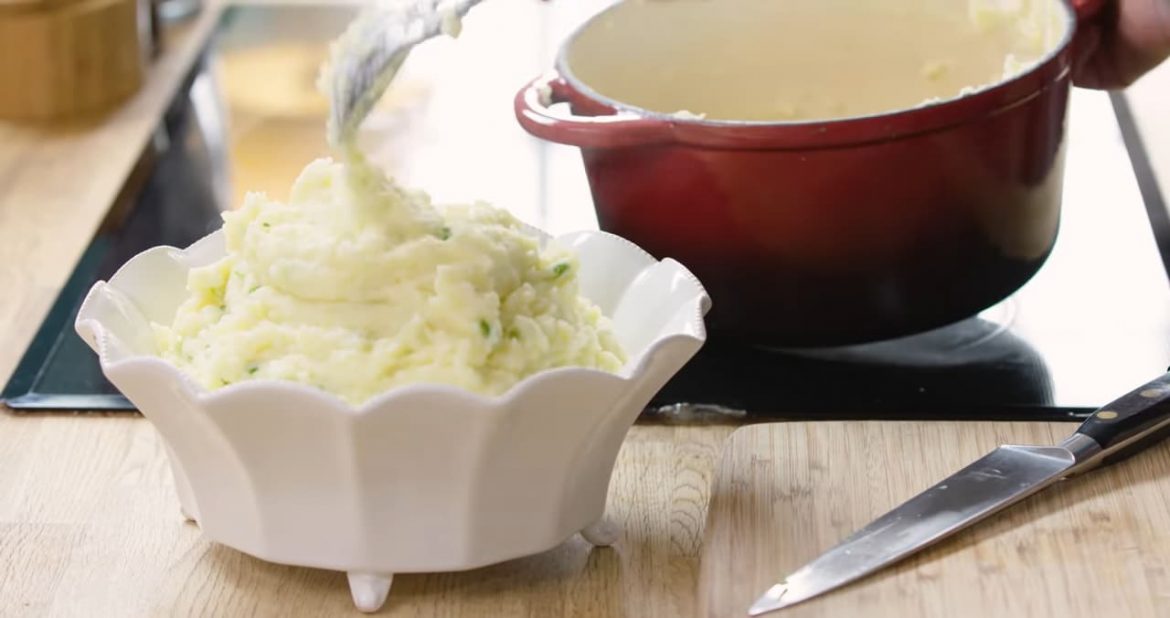 Ingredients
4.4 lb (2 kg) Yukon Gold potatoes, peeled and evenly diced (about 10 medium)
Salt
6 Tbsp (90 g) butter
1 cup (250 mL) full-fat sour cream
1 cup (250 mL) 2% milk
1 bunch green onions, thinly sliced
Black pepper
Instructions
Place the diced potatoes in a large saucepan of generously salted cold water and bring to a boil, uncovered, over high heat. Reduce the heat to medium-high and simmer until the potatoes are fork-tender, about 20 minutes. Drain the potatoes in a colander.
Add the butter to the saucepan in which you boiled the potatoes (the heat of the pan will melt it) but do not return to the stovetop. Press the potatoes through a ricer directly into the pot. Return the sauce- pan to low heat and stir in the sour cream and milk until smooth. Stir in the green onions and season to taste with salt and pepper. Serve immediately.
Did You Make This Recipe?
---
Enjoy
Let us know what you think of today's mashed potatoes tips, tricks, and hacks!
---
Recipe from Set for the Holidays with Anna Olson, Appetite by Random House, 2018