Turkey Stuffing is on the menu in Book recipe, and we are going to teach you how to make this delicious recipe from scratch!
Caramelized Onions are key to making the best Thanksgiving stuffing, and Chef Anna Olson is here to show you how to make caramelized onions so your Thanksgiving stuffing can shine! Follow along with the recipe below!
Other Thanksgiving Recipe:
Follow along with the ???? recipes below????????????????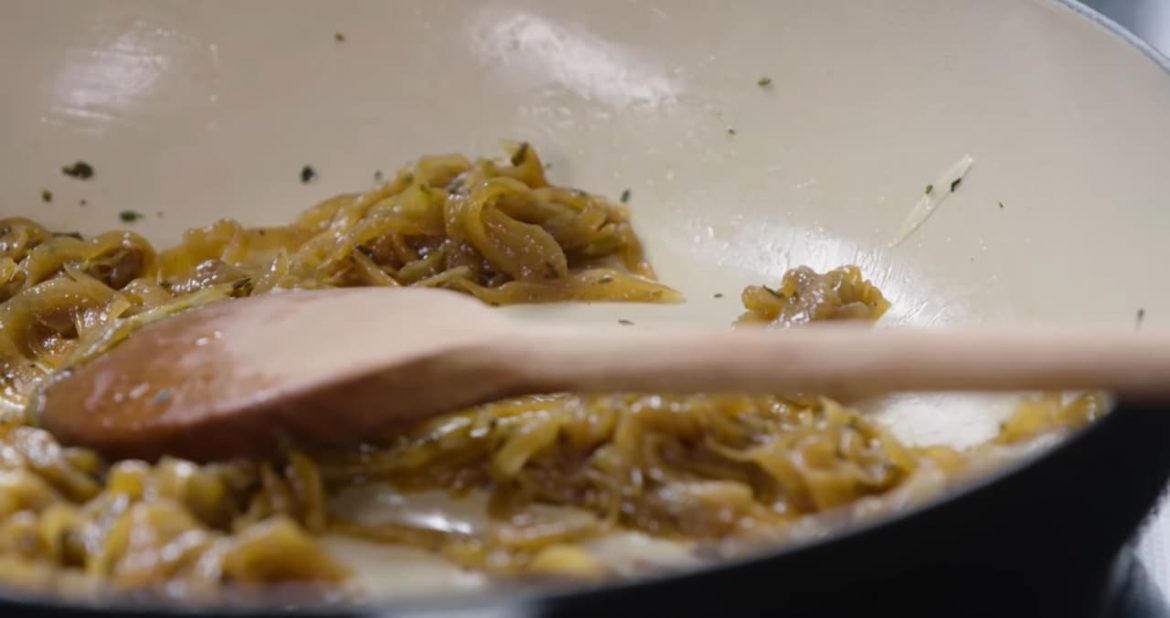 Ingredients
3 Tbsp (45 mL) butter or extra virgin olive oil
3 medium onions, sliced
2 tsp chopped fresh thyme
Salt and black pepper
1/4 cup (60 mL) dry Sherry or dry white wine
Instructions
Heat a stainless steel, cast iron or enamel coated sauté pan over medium heat and add the butter (or oil). (Don't use a non-stick pan; you want the onions to stick a little.) Add the onions, thyme and a little salt and pepper and stir to coat the onions. Cook, stirring often with a wooden spoon, until the onions begin to caramelize, about 15 minutes. About halfway through cooking, when brown bits start sticking to the bottom of the pan, add a splash of the Sherry (or wine) and use the wooden spoon to loosen all those flavourful bits. Continue to cook the onions, adding splashes of Sherry (or wine) to lift the browned bits, until they are a rich brown, an additional 20 to 25 minutes.
Remove the pan from the heat and let the onions cool. Chill until needed.
Did You Make This Recipe?
---
Enjoy
Let us know what you think of today's turkey stuffing tips, tricks, and hacks!
---
Recipe from Set for the Holidays with Anna Olson, Appetite by Random House, 2018