Brussel Sprouts is on the menu in Book recipe, and we are going to teach you how to make this delicious recipe from scratch!
Brussels Sprouts are an amazing Thanksgiving side dish, and with Chef Anna Olson's recipe they will really shine! Follow along with the recipe below and soon you will be in Brussels Sprouts heaven!
More Thanksgiving recipes:
Follow along with the ???? recipes below????????????????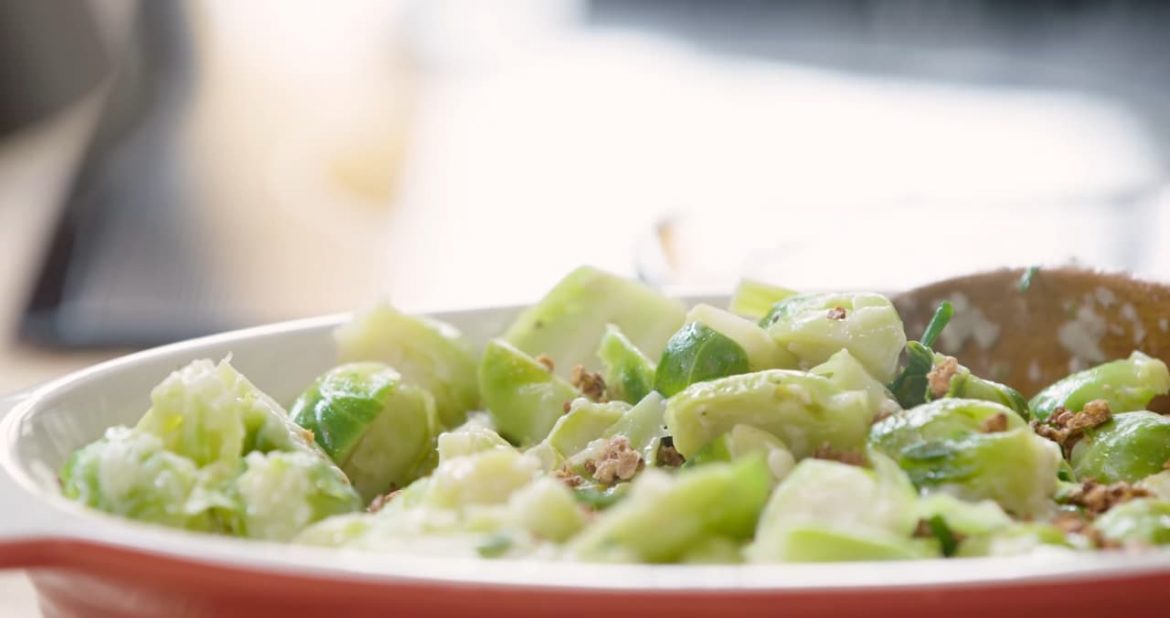 Ingredients
2 1/4 lb (1 kg) fresh Brussels sprouts
2 Tbsp (30 mL) extra virgin olive oil Salt and black pepper
Juice of 1 lemon
3/4 cup (75 g) finely grated Asiago cheese
Walnut or extra virgin olive oil, for drizzling
3 Tbsp (45 mL) chopped fresh chives
1/4 cup (60 mL) Toasted Buckwheat Kasha (below) or lightly toasted walnut pieces
Optional:
Blanch your Brussels sprouts 1 day ahead (step 1) and refrigerate them in an airtight container until it is time to pop them in the sauté pan and finish off the dish.
Instructions
Trim the bottoms of the Brussels sprouts and cut them in half. Bring a saucepan of water to a full boil over high heat and blanch the Brussels sprouts for 2 minutes. Drain them in a colander and immediately run them under cold water to stop the cooking. Let them drain well.
Heat a sauté pan over high heat and add 2 Tbsp (30 mL) of olive oil. Add the sprouts and sauté for about 7 minutes, letting them brown a bit as you warm them through, and season it with salt and pepper. Add the lemon juice to the pan, toss well and then transfer the sprouts to a serving platter.
Top the sprouts with the cheese and drizzle with some walnut (or olive) oil, nudging them around a little to allow the cheese to melt in. Sprinkle with the chives and toasted buckwheat kasha (or walnuts). Serve immediately.
Did You Make This Recipe?
---
Enjoy
Let us know what you think of today's Brussel sprouts tips, tricks, and hacks!
---
Recipe from Set for the Holidays with Anna Olson, Appetite by Random House, 2018