No Yeast Bread is on the menu in Book recipe, and we are going to teach you how to make this delicious recipe from scratch!
Having trouble finding bread at the supermarket or even yeast to make your own bread? Becca, from the Good Housekeeping Food Team, has an easy recipe for making bread that doesn't require yeast and can be made from ingredients you already have at home. This is a slightly modified recipe for Irish soda bread that is great to bake all year round. Check out the original recipe here:
Follow along with the ???? recipes below????????????????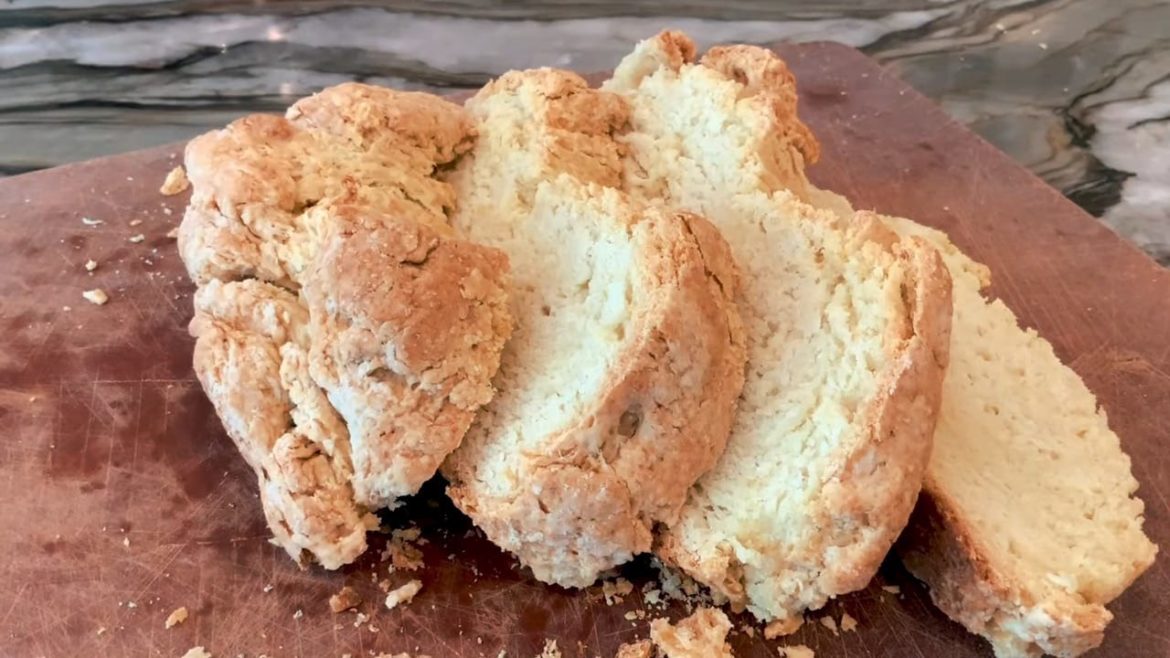 Ingredients
4 cups all-purpose flour, plus more for surface
1/4 cup sugar
1 tbsp. Baking powder
1 1/2 tsp. Salt
1 tsp. Baking soda
6 tbsp. Cold butter
1 1/2 cups buttermilk or substitute regular 1 1/2 cups milk mixed with 1 1/2 tbsp. Of vinegar.
Instructions
Preheat the oven to 350 °F.
Mix together the dry ingredients.
Using a pastry blender, cut the butter into the dry ingredients until the mixture resembles coarse crumbs.
Create a small well in the center of the bowl, then add buttermilk. If you don't have buttermilk, add the milk and vinegar mixture instead.
Mix with your hands until combined.
Turn dough out onto a lightly floured surface
Knead dough gently until it comes together. It's important to not overwork the dough.
Shape the dough into a ball with a flattened bottom.
Place on a baking sheet lined with parchment.
Cut an "x" about 1/4" deep into the top of the bread.
Bake for one hour at 350 °F.
Allow the loaf to completely cool on a wire rack before slicing.
Did You Make This Recipe?
---
Bon Appétit