Twix Chocolate on the menu in Book recipe, and we are going to teach you how to make this delicious recipe from scratch!
Today I have shared homemade Caramel field famous Twix Chocolate Bar Recipe. It's very delicious, creamy, and chewy & a combination of chocolate and caramel. You will surely make expensive famous Twix Bar chocolates at a very low price.
Follow along with the ???? recipes below????????????????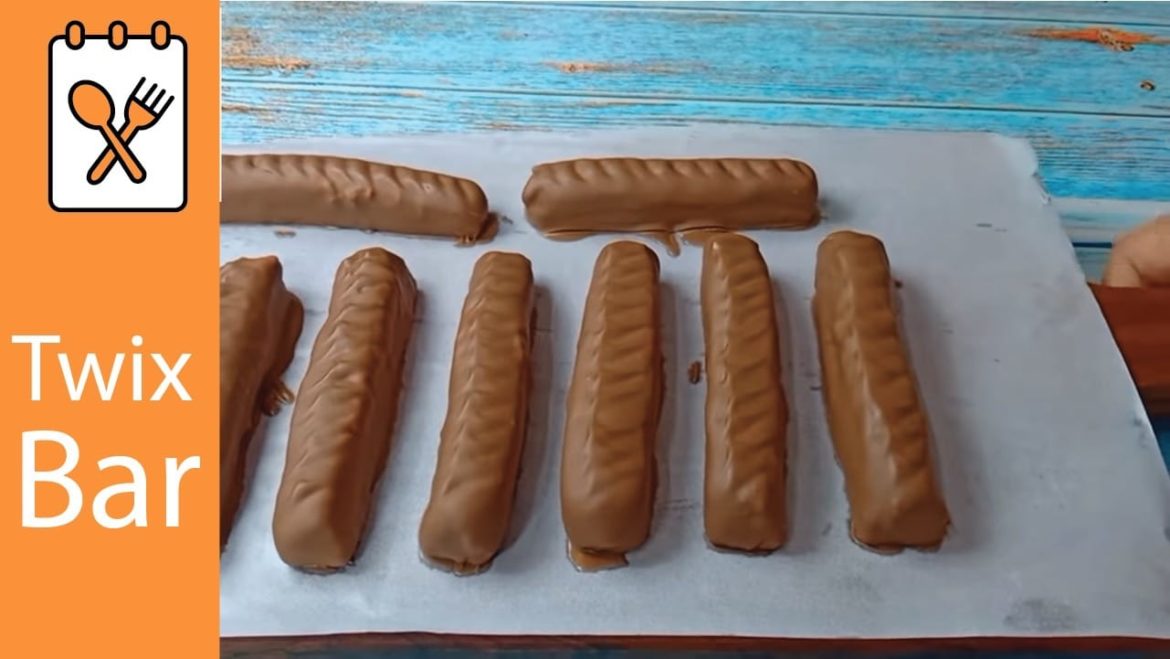 Ingredients
For Caramel :
Milkmaid - 1 Cup
Salted Butter - 2 tbsp
castor sugar - 2 tbsp
salt - 1/2 tsp
For Shortbread Crust :
All purpose flour - 1 Cup
Salted Butter - 4 tbsp (60g)
caster sugar - 2 tbsp
vanilla essence - 1/2 tsp
Chilled milk - 1 to 2 tbsp
For chocolate coating
Instructions
Put the 1 cup of condensed milk in a saucepan, and cook, until the caramel turns little brown
Cool the caramel completely
Transfer the caramel to a piping bag
In a bowl mix 1 cup (130g) all-purpose flour with caster sugar - 2 tbsp to make a soft dough
Roll it 1/2 cm thick and cut into a long bar shape
Place the shortbread bars on baking lined with butter paper.
Bake shortbread bars on a medium flame for 15 mins
Spread the melted milk chocolate on shortbread bars
add the caramel layer
Flatten the surface of the caramel slightly
Dip them in the melted chocolate
Make lines on the bars with a fork
And here are our perfect homemade Twix bars
Did You Make This Recipe?
---
Enjoy