Have you ever wondered how to make pickles? In honor of the San Francisco 49ers and Green Bay Packers Game, here are a 49ers Homemade Pickles Recipe that's a huge favorite at Levi's Stadium.
Here are the ingredients you'll need to make this homemade pickles recipe. These are served on everything from hot chicken sandwiches to brisket. Serve it to your vegetarian friends for a healthy and delicious snack!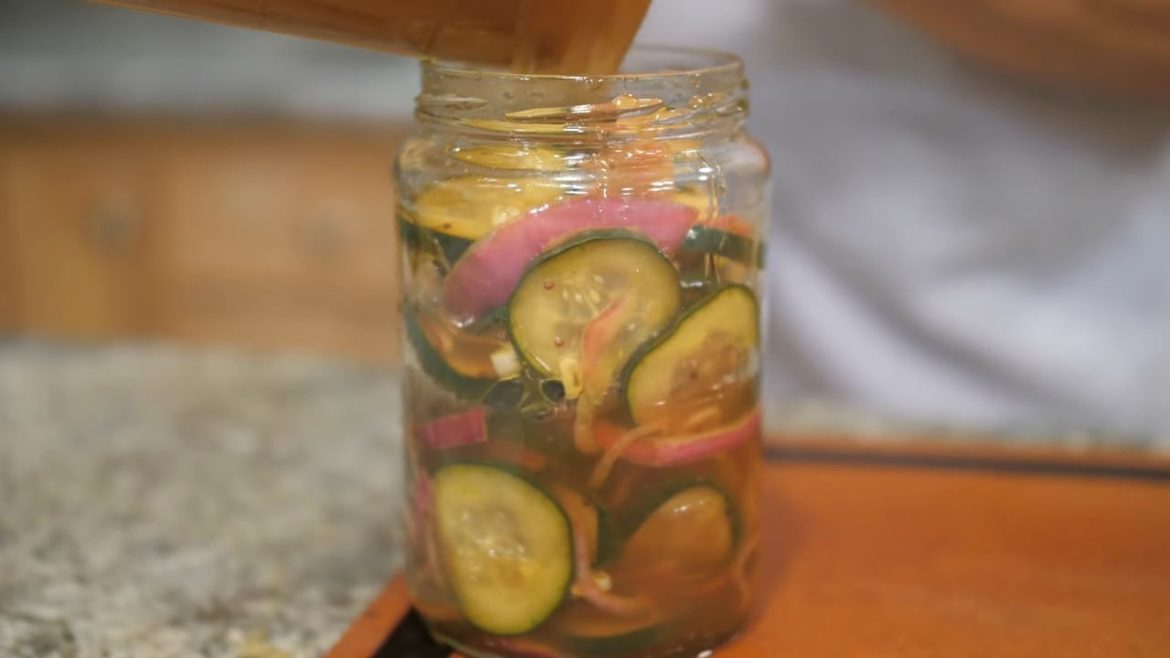 Ingredients
2-4 large thinly sliced (unpeeled) cucumbers, about 6 cups
1-2 sliced red onions, about 2 cups
1½ cups Sugar In The Raw
1½ cups apple cider vinegar
½ teaspoon kosher salt
½ teaspoon mustard seed
½ teaspoon Szechuan peppercorns
½ teaspoon celery seed
½ teaspoon ground turmeric
½ teaspoon ground cloves
Instructions
Soak all of the ingredients for 1-2 days, covered in a large casserole dish or bowl. Place in a covered jar or Tupperware style dish and enjoy!

Did You Make This Recipe?
---
Enjoy