Hey guys! Looking for delicious football food to serve at this weekend's playoffs? Today I'm making the legendary Green Bay Packers "Horse Collar" Sausage Roll, a fan favorite at Lambeau Field since 2014.
Though this delicious Kielbasa sausage roll was recently discontinued at the stadium, you can still make it at home with this recipe. Sure hope you enjoy it! Who is your team for the 2020 Super Bowl, and what is your favorite tailgating or Super Bowl recipe? Tell us in the comments below!
Green Bay Packers Horse Collar Recipe
Here are the ingredients you'll need to make this Green Bay Packers Copykat Horse Collar Hoagie!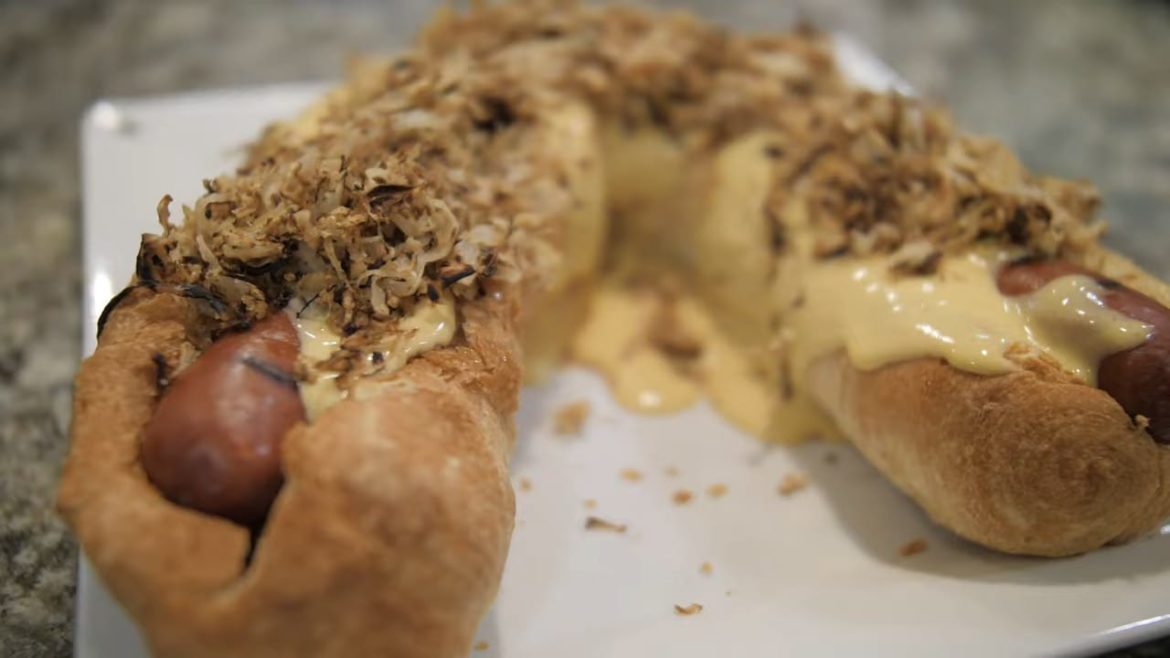 Ingredients
12 oz. (16-inch) Kielbasa sausage, or Bratwurst
11 oz. Pillsbury French Bread Loaf, shaped into a 16-inch "horseshoe"
2 cups sauerkraut, pressed dry between paper towels
2 tablespoons oil, for frying the sauerkraut
Lambeau Field Beer Cheese Dip:
1 cup heavy cream
1 cup IPA beer
1 tablespoon Worcestershire
1 tablespoon Tabasco hot sauce
1/2 teaspoon garlic/shallot puree
1 1/2 cups shredded cheddar cheese (Wisconsin cheese if you can find it)
1 pound processed cheese, such as Velveeta
1/4 tsp cayenne pepper
Salt and a dash of white pepper
Instructions
for the preparation steps watch the video

Did You Make This Recipe?
---
Enjoy