Bacon sandwiches are on the menu in Book recipe, and we are going to teach you how to make this delicious recipe from scratch!
Follow along with the ???? recipes below????????????????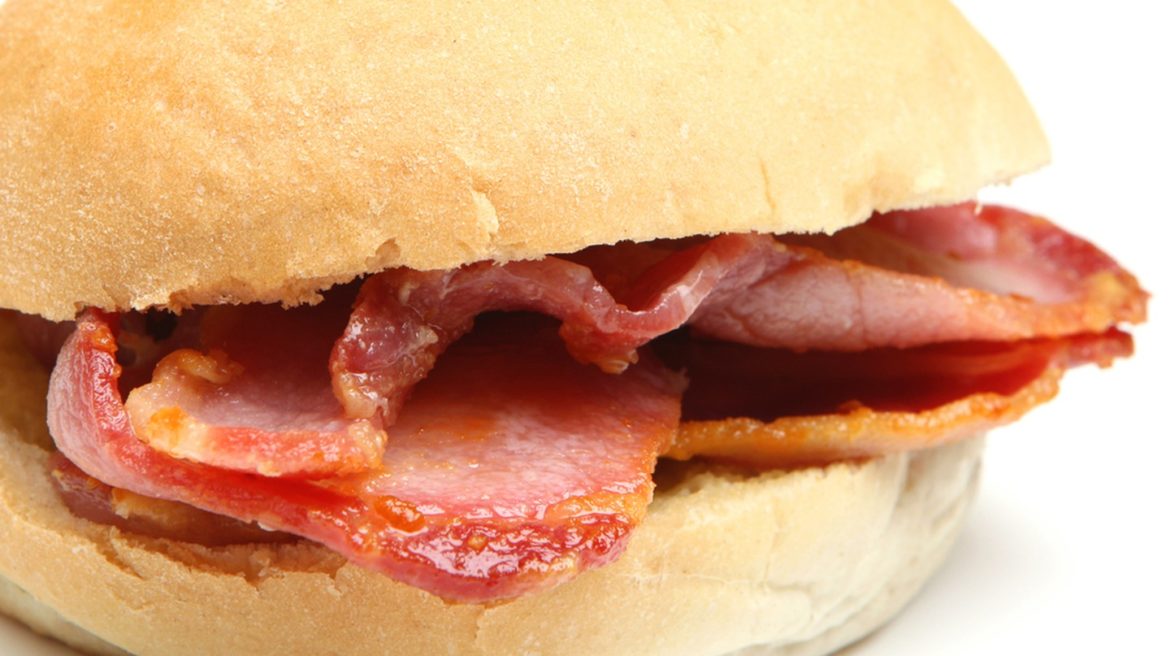 Ingredients
Peameal Sandwiches
3 lb(s) (1.4 kg) whole peameal pork loin
1 cup (250 mL) good quality tomato salsa
⅔ cup (150 mL) brown sugar
½ cup (125 mL) white vinegar
6 Kaiser rolls
Spicy Slaw
3 Tbsp (45 mL) fresh lime juice
1 tsp (5 mL) Dijon mustard
tsp (10 mL) sugar
tsp (10 mL) freshly grated ginger
1 jalapeno pepper, seeded and minced
6 Tbsp (90 mL) extra virgin olive oil
5 cup (1.25 L) grated red cabbage
¾ cup (175 mL) chopped green onion
⅓ cup (75 mL) golden raisins
Instructions
Peameal Sandwiches
Preheat grill to medium and place whole peameal loin on grill. Cook covered, rotating, and turning until the center of the peameal reaches a temperature of 160 F, about 75 minutes.
While peameal is cooking, purée salsa, brown sugar and vinegar and simmer in a saucepot until glaze consistency. Brush half the glaze onto peameal during the last 15 minutes of cooking.
To serve, slice peameal thinly and stack onto sliced Kaiser rolls. Drizzle with reserved glaze and top with Spicy Slaw.
Spicy Slaw
Whisk lime juice, mustard, sugar, ginger, and jalapeno together. Slowly add olive oil while whisking.
Pour dressing over the cabbage, green onions, and raisins. Season to taste and chill until ready to serve. Slaw can be prepared up to 4 hours in advance.
Did You Make This Recipe?
---
Enjoy