Brown Sugar Boba Milk is on the menu in Book recipe, and we are going to teach you how to make this delicious recipe from scratch!
Follow along with the ???? recipes below????????????????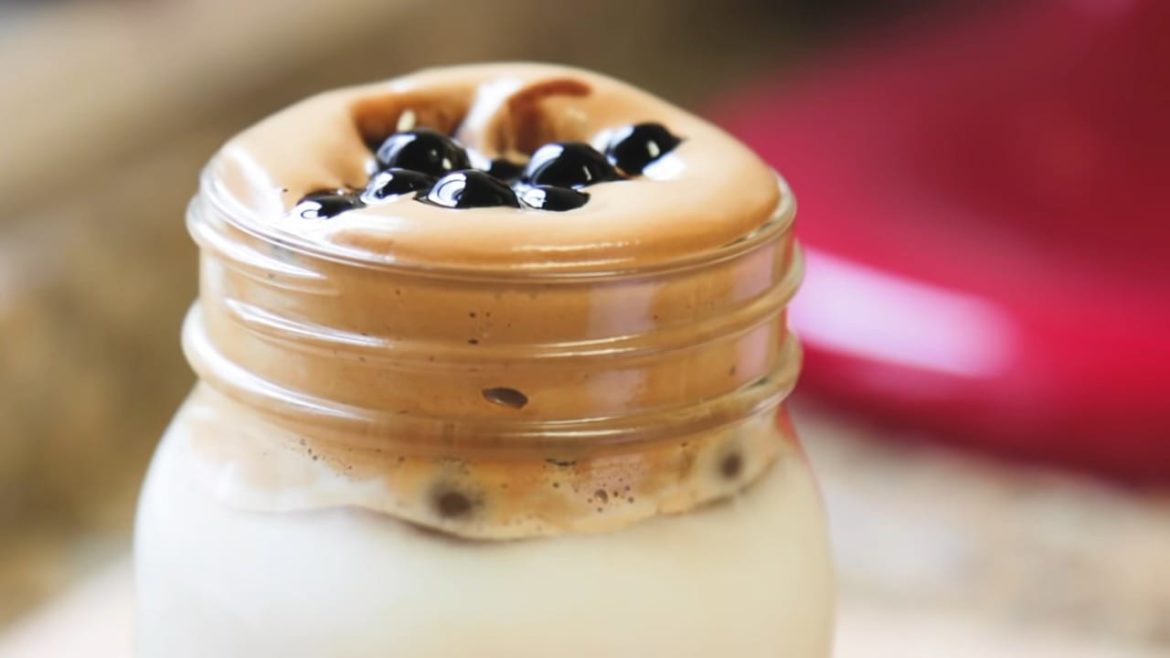 Ingredients
For boba:
(EDIT: changing the measurements to tbsp to make it easier for everyone!)
25g brown sugar (2 tbsp) (dark brown sugar/dark muscovado sugar)
30ml water (2 tbsp)
Tapioca starch 45 g (6 tbsp) + extra for dusting
For brown sugar syrup:
50g brown sugar (1/4 cup)
40g water
Instructions
Combine brown sugar and water in a saucepan and heat until the sugar has melted.
Remove from heat and add 1 tbsp of tapioca starch into the brown sugar mixture, stirring continuously. Once dissolved, return to heat and cook until slightly thickened.
Remove saucepan from heat and add in rest of tapioca starch, mixing until roughly combined (it will be lumpy and that's okay).
Dust work surface with tapioca flour and roll out dough. Continuously knead the dough until smooth and round.
Roll dough out into a log shape and cut into 3 sections. Keep the other two sections wrapped while working on the first.
Roll the dough out until roughly 0.5/0.6 inch thick and cut into smaller, individual pieces. Roll each piece into a ball shape and set aside with a light dusting of tapioca flour. Repeat with remaining dough. Work fast for these steps since the dough will become harder and more crumbly as it loses its heat!
Cook boba in boiling water. Once all boba float to the surface, lower the heat to low and keep cooking for 15 minutes. Turn off heat and cover with lid, letting boba sit for another 10 - 15 minutes.
Drain boba and rinse with cold, ice water.
Melt brown sugar and water in a separate pot and add boba. Cook till syrup has thickened.
Serve immediately with milk or milk tea! (And dalgona coffee, if you're feeling fancy)
Did You Make This Recipe?
I made the wildly popular brown sugar boba milk from scratch!
You guys asked for it, so here it is, my homemade brown sugar boba and brown sugar boba milk recipe. This should make enough for about two drinks, or if you want to go all out like I did… Just enough for one, haha.
---
Enjoy
I can't wait to see all of you make this, and remember to tag me in your pictures if you do! :)