Classic french Onion Soup is on the menu in Book recipe, and we are going to teach you how to make this delicious recipe from scratch!
Being winter and pretty cold outside, I've decided to make a classic Onion soup with granite Gruyere cheese on top.
Follow along with the ???? recipes below????????????????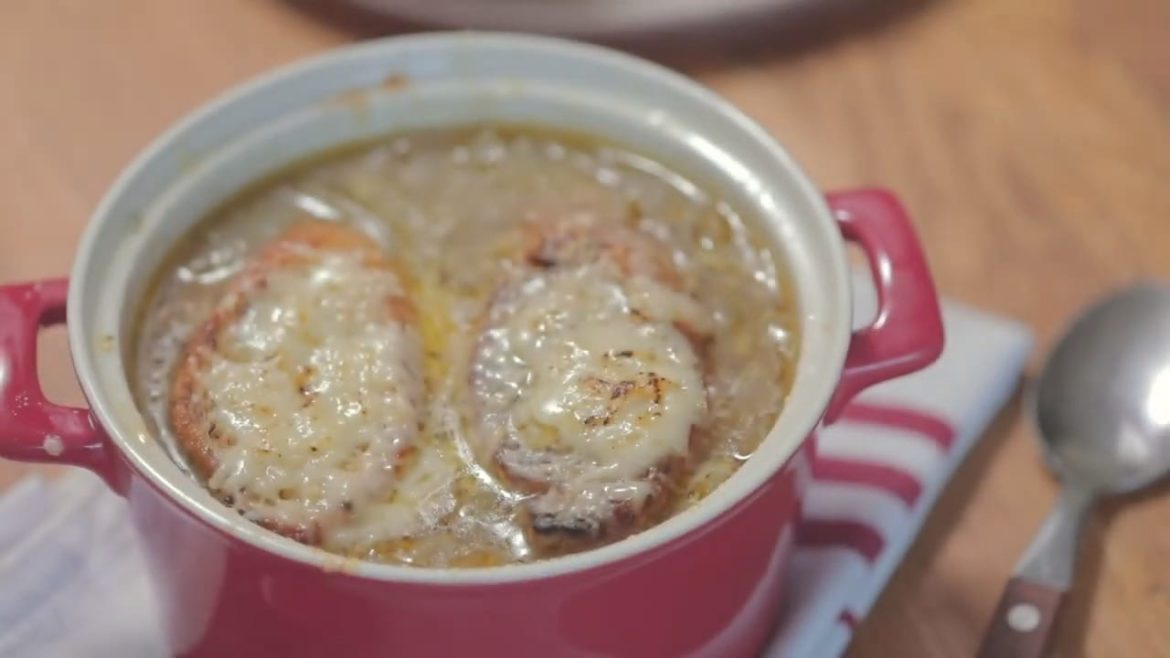 Ingredients
1kg ./ 35oz of onions ( you can use red, yellow, white )
4tbsp / 60g butter
4tbsp / 60ml red wine
2tbsp / 30g flour
6cups / 1.5liter beef stock
salt, pepper
For gratinée
French baguétte
Gruyere cheese
herbs de Provence
olive oil
Instructions
Cut the onions into slices ( 3 - 4mm )
In a to add the butter and onions and cook them until the onions are soft and they start to caramelize.
Add the wine and stir few minutes to let the alcohol evaporate.
Add the flour and cook a few more minutes.
Add the beef stock and let it simmer for 20 minutes. ( now everything will combine lovely )
Meanwhile, slice the french baguette, drizzle olive oil, sprinkle some salt and herbs de Provence, and bake them 3 -5 minutes at 390°F or 200°C or until golden.
Put the soup in a heat resistant oven pot, add some baguette slices and grate some gruyere cheese. Cook around 5 -7 minutes at 390°F or 200°C or until the cheese has melted.
Did You Make This Recipe?
---
Bon Appétit