Moroccan Harira is on the menu in Book recipe, and we are going to teach you how to make this delicious recipe from scratch!
Today we're making Moroccan Harira, one of the most popular soups in the whole of the Middle East. This soup contains a combination of Chickpeas, Lentils, Meat and Vegetables that makes it a complete rounded meal. It's spiced with cinnamon and ginger to give it a classic winter spiced flavor. This soup is guaranteed to become one of your favourites.
Follow along with the ???? recipes below????????????????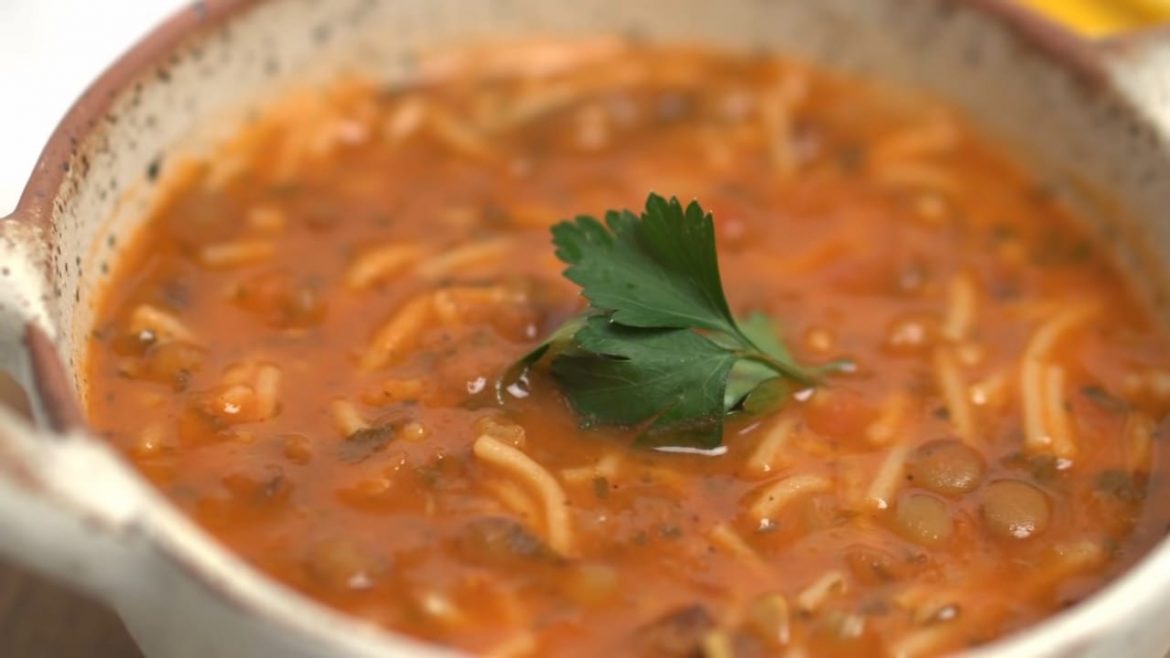 Ingredients
250g (9oz) Finely diced Lamb or Beef. Substitute with other vegetables if making this vegetarian
200g (7oz) Finely diced tomatoes. I recommend canned
75g (2 3/4 oz) Green Lentils
75g (2 3/4 oz) dried chickpeas
75g (2 3/4 oz) Vermicelli Noodles (Wheat not rice)
70g (2 1/2 oz) Tomato Paste
25g (3 Tbsp) All-Purpose Flour
1 Medium Brown (Spanish) onion
2 small pieces of cinnamon bark or 1/2 Tsp Ground Cinnamon
1/4 Cup Minced Celery leaves
1/4 Cup Minced Parsley
1/4 Cup Minced Coriander
1 Tbsp Butter
2 Tsp Salt
3/4 Tsp Ginger Powder
1/2 Tsp Black Pepper
Instructions
Soak your chickpeas overnight in water until they have at least doubled in size
Mince your celery, parsley, and coriander finely
Dice your onion to a medium dice
Dice your meat into very small cubes
Wash your lentils
Place a pot on the stove over high heat and add the butter
Once the butter is melted, add the meat and sear stirring occasionally until a deep brown color and a browned fond have formed on the base of the pot
Turn the heat down to medium and add the onion saute with the meat until it is translucent
Add some water to the pot to deglaze the fond
Once the pot is mostly cleaned, add the tomatoes, lentils, chickpeas, celery, cinnamon, ginger, black pepper, salt, and 1.5 liters or quarts of water
Bring the pot to a boil and once it boils reduce the heat to medium and cover the pot. Allow simmering for 45 minutes.
Check the chickpeas, lentils, and meat for doneness. When cooked mix in the tomato paste
Make a slurry with the flour and 1/2c of water and stir into the pot, allow it to cook for 2 minutes
Add the vermicelli as well as parsley and coriander and allow the vermicelli to cook for 10 minutes, stirring regularly to prevent burning
Check vermicelli for doneness and then serve the soup with fresh lemon wedges
Did You Make This Recipe?
---
Enjoy
Let us know what you think of today's Moroccan Harira tips, tricks, and hacks!