lentil soup is on the menu in Book recipe, and we are going to teach you how to make this delicious recipe from scratch!
The best lentil soup of all time – A classic middle eastern recipeWe're making a creamy and delicious vegan lentil soup using just a few ingredients, that will have a ton of flavor. This soup is a classic middle eastern dish that's served during winter and Ramadan, it may just become your new favourite soup this winter.
Follow along with the ???? recipes below????????????????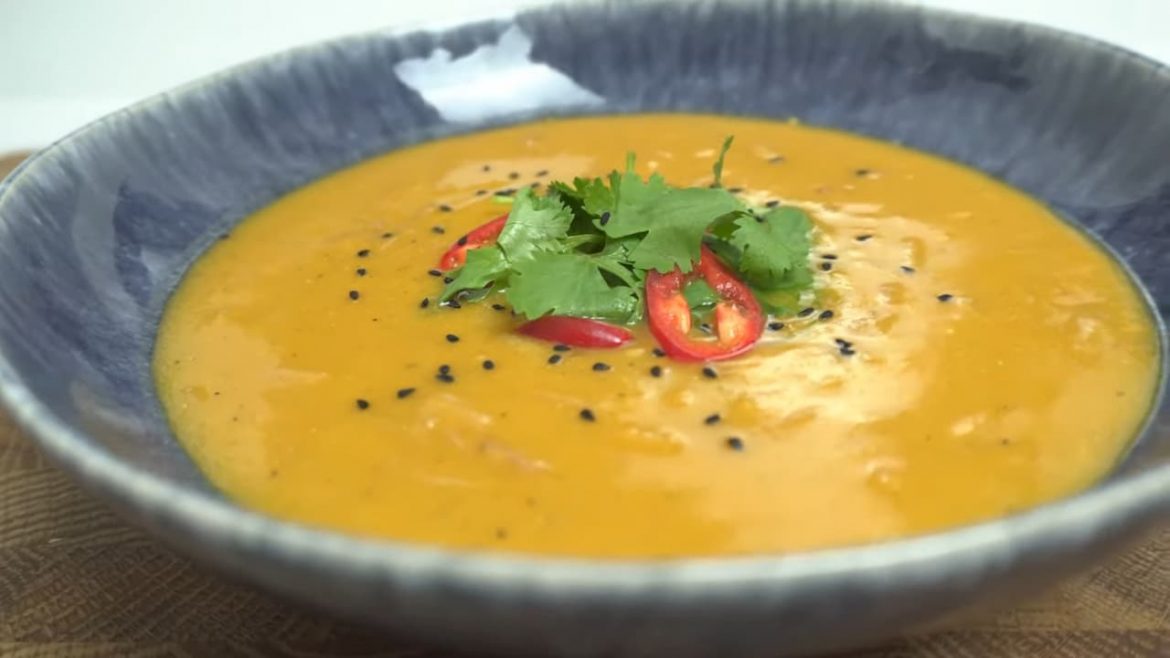 Ingredients
250g (1/2 lb) Red Lentils
150g (5 1/4 oz) Carrots
1 Brown Onion
1 Tomato
4-6 Garlic Cloves
1/2 cup Vermicelli
3 Tbsp White Vinegar
1 1/2 Tbsp Olive Oil
1 1/2 Tsp Salt
1 1/2 Tsp Cumin
1/2 Tsp Black Pepper
1/4 Tsp Chilli
Instructions
Peel and slice your carrot into large chunks
Slice both your onion and tomato into quarters
Peel your garlic cloves, mince 2 of them and set aside
Add your chopped vegetables, the lentils, and garlic (the whole ones not minced) to a large pot
Add 1.25 liters (quarts) of stock or water to the pot and1 a teaspoon of cumin, turn the heat up to high and boil the pot
When it boils, pull out your tomato quarters and remove their skin, then add them back to the pot
Turn the heat down to low and allow the soup to simmer for 45 minutes
When done simmering, the carrots should be cooked through, and use an immersion blender to turn the soup into a smooth mixture. Be sure to blend all the vegetable pieces and it should be uniformly smooth.
In a small pot add 1/2 a tbsp of olive oil on medium-high heat and add the minced garlic to it
Fry for about 30 seconds then add the remaining cumin
Fry for another 10-15 seconds then add the vinegar
Mix and fry for 15 more seconds and add it to the lentil soup
Mix in well then add salt, pepper, and chili powder (optional)
In a pot add the remaining olive oil and the vermicelli and fry on medium-high heat until it turns a golden color
Add the fried vermicelli to the soup as well as about 1 cup of water, bring the pot to a boil once more and allow the vermicelli to cook for 10 minutes
When the time is up, your soup is ready, add more water if necessary to thin it out until it's a smooth liquid
Garnish with coriander, chili, and nigella seeds
Did You Make This Recipe?
---
Enjoy
Let us know what you think of today's lentil soup tips, tricks, and hacks!