grilled meat Pita Pockets are on the menu in Book recipe, and we are going to teach you how to make this delicious recipe from scratch!
Lebanese Arayes are pita pockets that take 20 minutes to make and grill. They have a tender and delicious spiced meat filling that makes for a great treat. I'll show you how to make the filling and what kind of bread to use.
Follow along with the ???? recipes below????????????????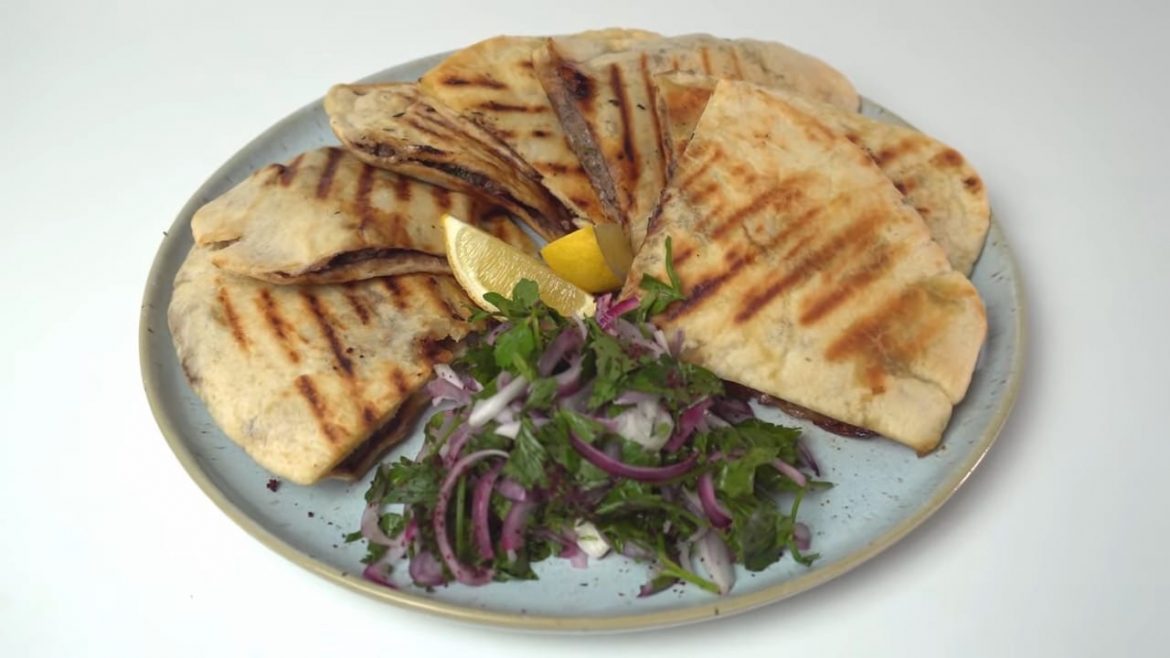 Ingredients
5-6 Flatbreads (pita or Lebanese bread
500g (1lb) Minced Beef (or you can use lamb)
30g (1oz)Parsley
1 medium brown onions
1-2 Garlic Cloves
1 1/2 Tbsp Pomegranate Molasses
1-2 Tbsp oil + more
1 Tsp salt
1/2 Tsp Boharat
1/4 Tsp pepper
1/4 Tsp Cayenne
1/8 Tsp Cinnamon
Instructions
To make the meat filling:
Add your Onion and parsley to a food processor or blender, and process till very finely chopped
Combine meat and remaining ingredients (apart from the bread) in a mixing bowl and mix thoroughly until well combined
Cook a small piece of the meat in a pan and taste for seasoning. Adjust if necessary
To prepare the Arayes:
For the pita, microwave the bread for 30 seconds and then slice into pockets or quarters a. If using Lebanese bread there is no need to microwave
Use a knife to pry both sides of the bread apart till a pocket has formed
Add a few tablespoons of the meat filling to each pocket and massage to the edges of the bread. Aim to have the Pita about 1cm (1/3in) thick, or 1/2cm (1/6in) thick for the Lebanese bread. Stuff the bread pieces till you have used up the meat mixture
Use a brush to oil both sides of the bread generously with olive oil
To cook the Arayes:
Preheat a grill pan on medium-high heat and when ready add your Arayes to the pan
Grill for 4 minutes (3 for Lebanese bread) and then flip once they start to sizzle
Cook for a further 4 (or 3) minutes and then remove from the pan
Notes
Prepare a simple chopped parsley and onion salad and serve the Arayes.

Did You Make This Recipe?
---
Enjoy
Let us know what you think of today's grilled meat Pita Pockets tips, tricks, and hacks!