Salmon pate are on the menu in Book recipe, and we are going to teach you how to make this delicious recipe from scratch!
Follow along with the ???? recipes below????????????????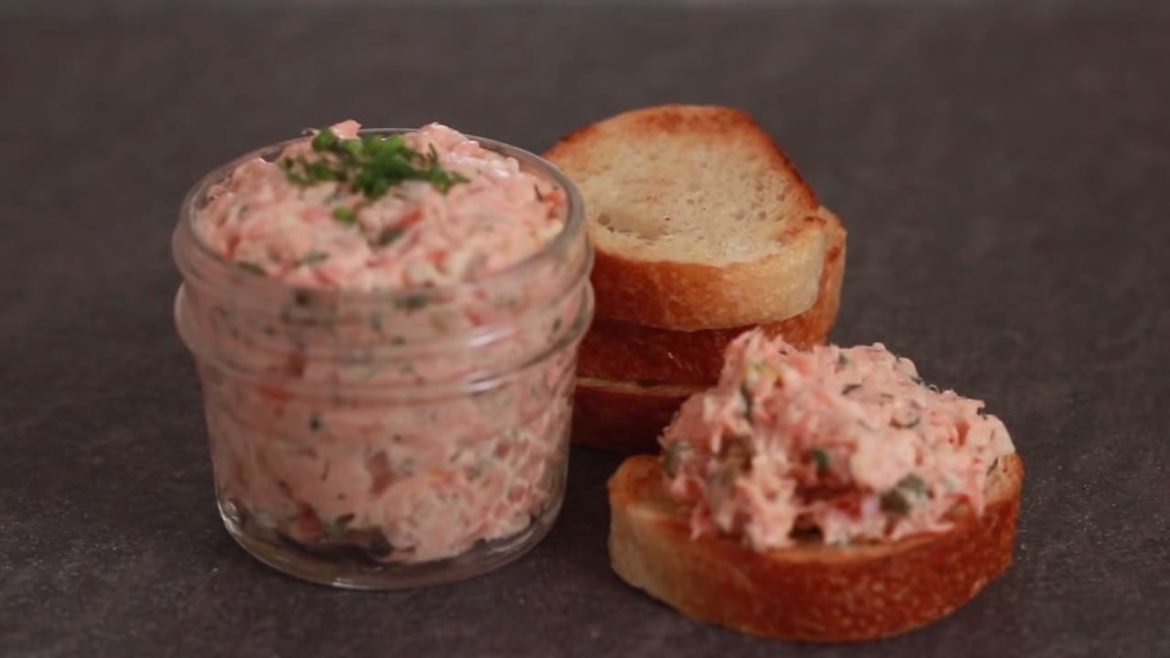 Ingredients
1 Lb salmon fillet
1 tsp oil (any oil works)
Zest of 1 lemon
2 tsp lemon juice (or to taste)
1 medium shallot (or 2 scallions), minced
1 Tbsp capers, rinsed, dried, and minced (optional)
2 Tbsp any mix of tarragon, parsley, dill, chives, minced
113g (4oz package) cold-smoked salmon, minced
30g (2 Tbsp) soft unsalted butter, cut into 4 pieces
65g (4-5 Tbsp) mayo
35g (2 Tbsp) creme fraiche or sour cream
15g (1 Tbsp) Dijon mustard
Salt and pepper to taste
Instructions
Preheat the oven to 300F (150C).
Place the salmon fillet on a foiled-lined baking sheet. Sprinkle with salt and rub with oil.
Bake for 15 min in the thickest part or until the thickest part of the fish flakes, but is still translucent inside.
Let rest 20-30 min.
In a medium bowl, combine the lemon zest and juice, shallots, capers, herbs, smoked salmon, butter, mayo, creme fraiche, and mustard.
Mash with a fork until all the butter pieces are broken up and the mixture is homogeneous.
Add the cooked salmon, discarding the skin and the brown flesh, and mix thoroughly.
Chill for at least 4 hours and up to 2 days.
Did You Make This Recipe?
---
Enjoy