Beef Wellington is on the menu in Book recipe, and we are going to teach you how to make this delicious recipe from scratch!
This recipe for Beef Wellington Bites is perfect for your next winter gathering, football party, or pre-dinner appetizer. The Beef Wellington origin goes back to 1815 when it was made in celebration of the Duke of Wellington's victory at the Battle of Waterloo.
It's traditionally served as the main course, often with prosciutto or parma ham added to the mix. This appetizer Beef Wellington recipe makes bite-sized versions of the classic dish, perfect for a passed hors d'oeuvre at a party.
Follow along with the ???? recipes below????????????????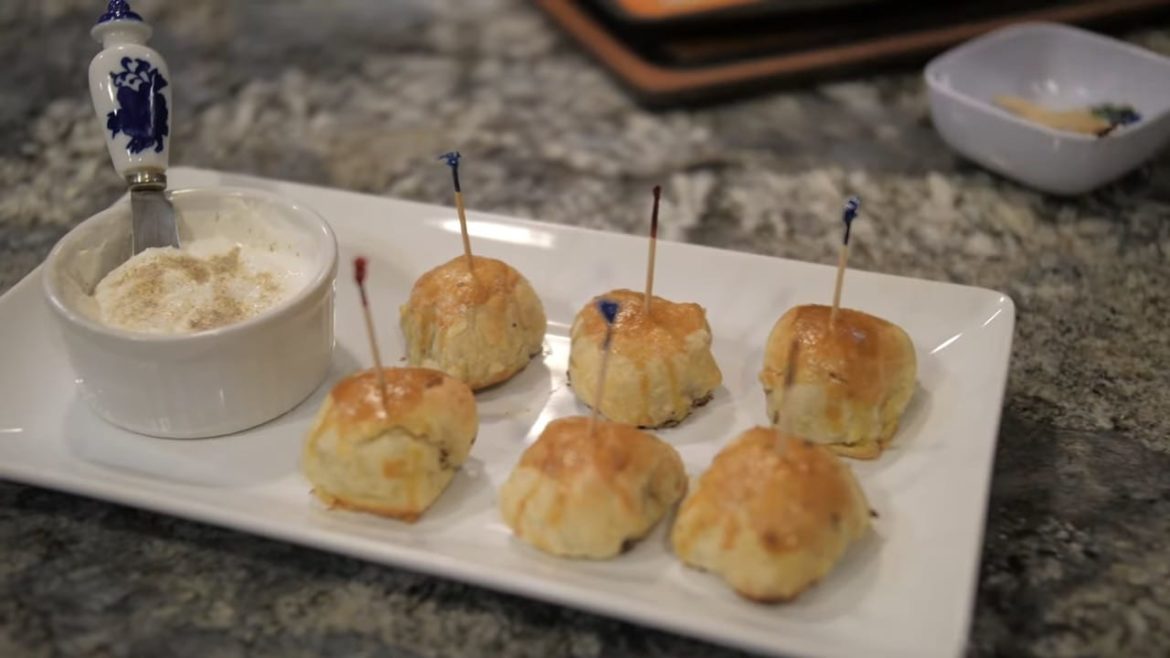 Ingredients
Recipe for Beef Wellington Bites:
2 tablespoons extra virgin olive oil
1 pound beef tenderloin, cut into cubes
Kosher salt and freshly ground black pepper
8 ounces cremini mushrooms, stemmed and finely chopped
1 sprig of thyme leaves
1 tablespoon butter
1/4 cup finely diced shallot
1/4 cup sherry wine, white wine, red wine or cream
1 sheet frozen puff pastry, thawed
Egg wash:
2 egg yolks mixed with 1 teaspoon water
Beef Wellington Sauce:
1/4 cup sour cream mixed with 1 tablespoon prepared horseradish
Instructions
for the preparation steps watch the video
Notes
The Beef Wellington temperature should be at 120 F when you remove it from the oven. Do not overcook this wonderful tender beef!

Did You Make This Recipe?
---
Bon Appétit
Let us know what you think of today's Beef Wellington tips, tricks, and hacks!