One-Pan BBQ Baby Back Ribs are on the menu in Book recipe, and we are going to teach you how to make this delicious recipe from scratch!
Follow along with the ???? recipes below????????????????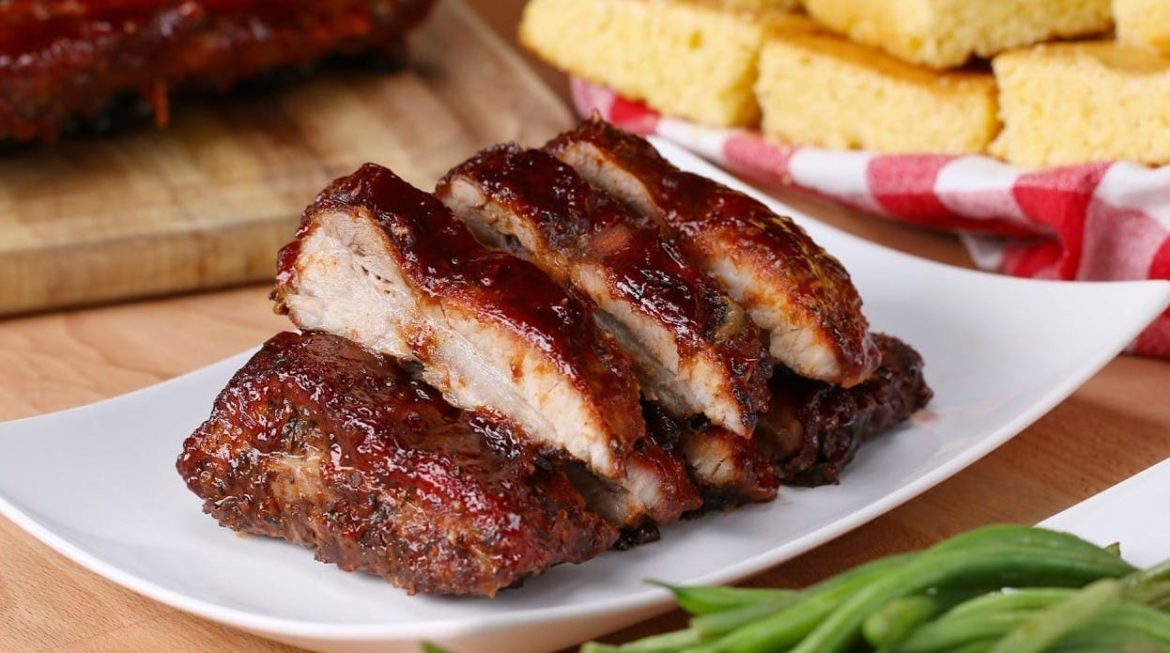 Ingredients
1 rack baby back ribs, halved
2 teaspoons salt
1 teaspoon black pepper
2 teaspoons paprika
1 teaspoon cayenne pepper
2 teaspoons dried oregano
¼ cup brown sugar
1 cup barbecue sauce
1 pound green beans
Instructions
Preheat oven to 275˚F/140˚C.
Season the ribs with salt, black pepper, paprika, cayenne pepper, oregano, and brown sugar. Rub in the seasonings evenly on both sides.
Place the ribs on a baking sheet lined with foil. Cover the ribs with foil and bake for 2 hours.
Increase the oven temperature to 500˚F/260˚C.
Carefully uncover the ribs. Spread BBQ sauce evenly on top of the ribs.
Place green beans on the sides of the pan. Season the green beans with salt.
Bake for 10 minutes.
Transfer the ribs to a cutting board.
Cut between the bones to separate into individual ribs. Serve with green beans.
Did You Make This Recipe?
---
Bon Appétit
Let us know what you think of today's One-Pan BBQ Baby Back Ribs tips, tricks, and hacks!