Meatballs with creamy are on the menu in Book recipe, and we are going to teach you how to make this delicious recipe from scratch!
Experts say that even the ancient Romans cooked meatballs that took its name from Arabic al banidic. Albondigas, that's name of Spanish meatballs. Such meatballs are as a rule cooked out of mixed ground meat, beef and pork, with addition of cheese and spices. And of course the secret is in a special sauce that makes such meatballs incredibly tasty. Watch how to cook Spanish meatballs in our video recipe.
Follow along with the ???? recipes below????????????????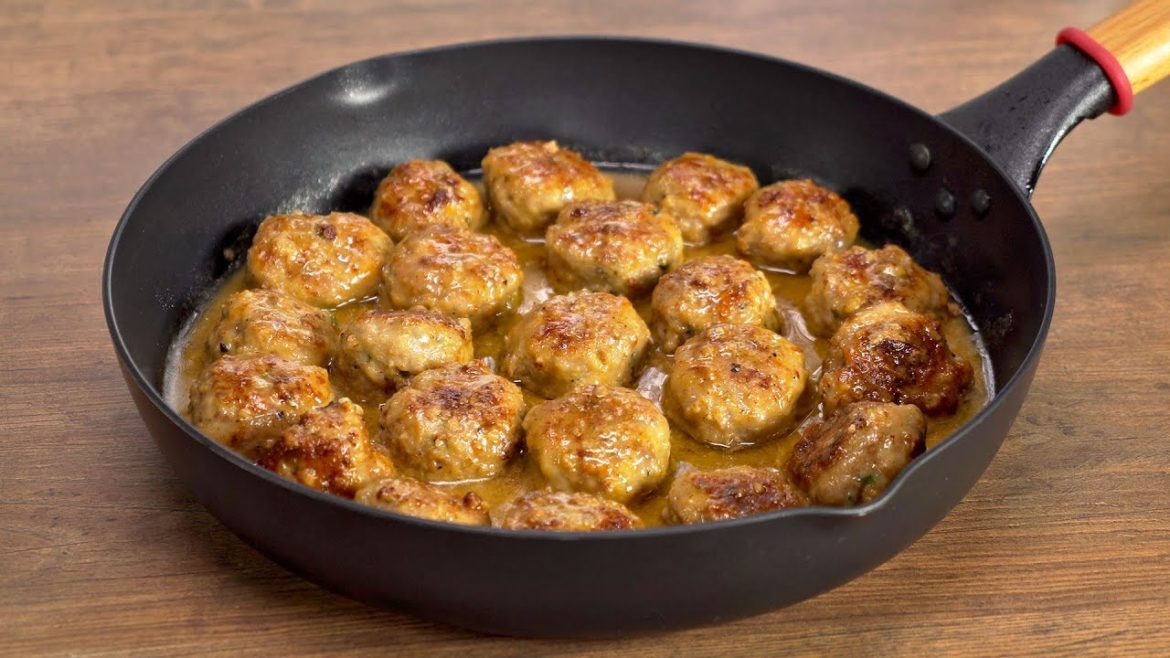 Ingredients
beef and pork mince – 28 oz /800 g
white bread – 1 slice
milk – 3 fl oz /100 ml
1 egg
garlic – 2 cloves
chopped up parsley – 2 tbsp
bulb onion – 2 oz /50 g
hard cheese – 3 oz /100 g
ground coriander – ½ tsp
wheat flour – 3 oz /100 g
white dry wine – 1 cup /250 ml
meat broth – 2 cup /500 ml
vegetable oil – 4 tbsp
salt – 1 tsp
ground black pepper – 1 ½ tsp
You will need:
Instructions
Cut the bread crust off and pour the soft part with the milk.
Lay the ground meat into a bowl, add an egg, the minced garlic, chopped parsley, grated cheese, ground coriander, 1 tsp of salt, ½ tsp of ground black pepper and squeezed bread and combine well.
Make small meatballs out of the prepared mince and roll in flour.
Heat a pan with the vegetable oil and fry the meatballs over high heat for about 10 minutes until golden crust.
Take the meatballs out into a bowl.
Into the same pan add the white dry wine, ½ tsp of salt, ½ tsp of ground black pepper and simmer over medium heat for about 2 minutes.
Then add the meat broth, bring to a boil and cook for about 5 minutes over low heat. The broth is becoming thicker.
Lay out the meatballs into the pan with the prepared sauce and bring to a boil.
Cover with a lid and simmer over low heat for 10 minutes.
Serve your "albondigas" meatballs with the sauce, mashed potato or vegetables.
Notes
If your "albondigas" meatballs come out too spicy then balance a hotness with sour cream or Greek yogurt that fit this dish quite well.

Did You Make This Recipe?
---
Enjoy