Royal icing Christmas cookies are on the menu in Book recipe, and we are going to teach you how to make this delicious recipe from scratch!
How to make your holidays happy with decorated Christmas cookies! We know not everyone is a professional Christmas cookie maker, so we brought one of our own! Stephanie Revelli from @SugarCookiesBySteph shows us how to make amazing royal icing holiday cookies easy enough for beginners, but with Christmas cookie decorating tips like these you'll look like a pro!
How to make Santa cookies, snowflake cookies, and Christmas tree cookies!
Follow along with the ???? recipes below????????????????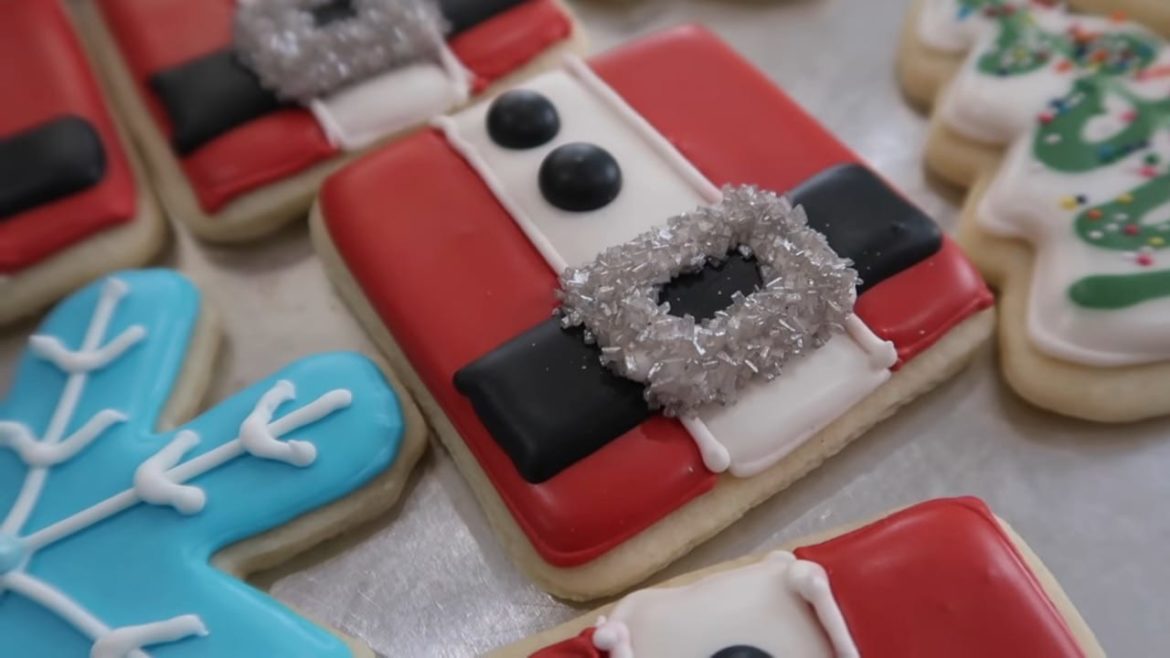 Ingredients
SUGAR COOKIE RECIPE FOR EASY REFERENCE:
1 ½ C sugar
1 C butter, softened
3 eggs
1 tsp vanilla
½ tsp salt
4 tsp baking powder
4 C flour
ROYAL FROSTING RECIPE:
4 lbs. powdered sugar
3/4 C meringue powder
2 Tbsp vanilla (or any flavoring you prefer)
1 1/3 C warm water.
Instructions
SUGAR COOKIE RECIPE FOR EASY REFERENCE:
Cream sugar and butter together until light and fluffy. Add eggs, one at a time, beating well between each addition. Add vanilla and mix well. In a separate bowl, combine salt, baking powder and flour; gradually add to creamed mixture. Mix well. 2. Roll out on floured surface. Cut into shapes. 3. Bake at 350 for 8-10 minutes.
ROYAL FROSTING RECIPE:
Lightly combine powdered sugar and meringue powder. In measuring cup, combine water and vanilla. add water mixture to powdered sugar mixture and mix with electric mixer until you have stiff peaks.
Did You Make This Recipe?
---
Bon Appétit
Let us know what you think of today's Christmas cookies decorating tips, tricks and hacks! Which one was your favorite decorated holiday sugar cookie?