In this post, I'm going to be showing you how to make my favorite chocolate chip cookie recipe. This recipe makes the softest and chewiest cookies EVER. Have you ever had a Levain Bakery cookie? LIKE THAT.
These cookies are perfect for dessert, a snack….and breakfast, lunch, and dinner. I don't judge.
Follow along with the ???? recipes below????????????????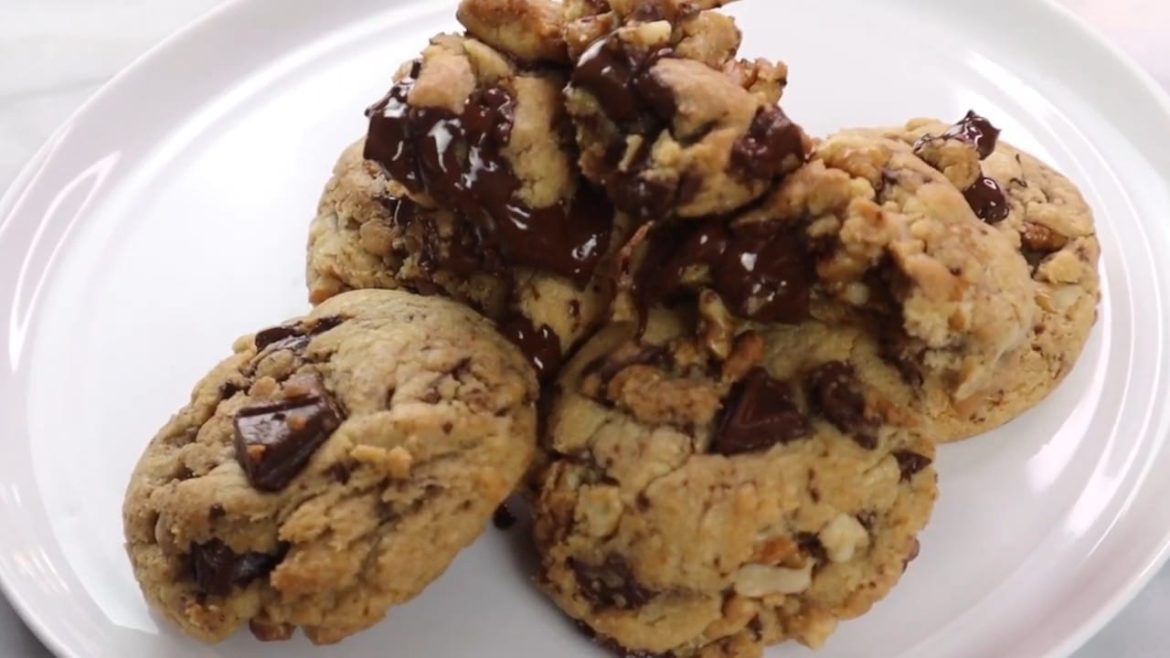 Ingredients
1/2 cup melted butter (cooled down to room temperature)
1/2 cup white sugar
1/2 cup brown sugar
1 tsp vanilla extract
1/2 tsp salt
1/2 tsp baking soda
1 egg
1 1/3 cups all-purpose flour
1 cup roughly chopped chocolate chunks
1 cup chopped walnuts
Instructions
In a bowl, combine the butter, white sugar, brown sugar, vanilla extract, and egg. Mix until the mixture has a ribbon-like consistency
In a separate bowl, combine the flour, salt, and baking soda
Slowly add in your dry ingredients to your butter mixture
Once you no longer see flour in the bowl and your cookie dough has come together, fold in your chocolate chunks and walnuts
Scoop out your cookie dough balls with an ice cream scooper (or you can freehand)
Chill cookie dough balls in the fridge for at least 20 mins
Bake at 350F for 10-15 mins
Cool for 10 mins and ENJOY!
Did You Make This Recipe?
---
Ingredients: