Kale and Spinach Pesto is on the menu in Book recipe, and we are going to teach you how to make this delicious recipe from scratch!
Follow along with the ???? recipes below????????????????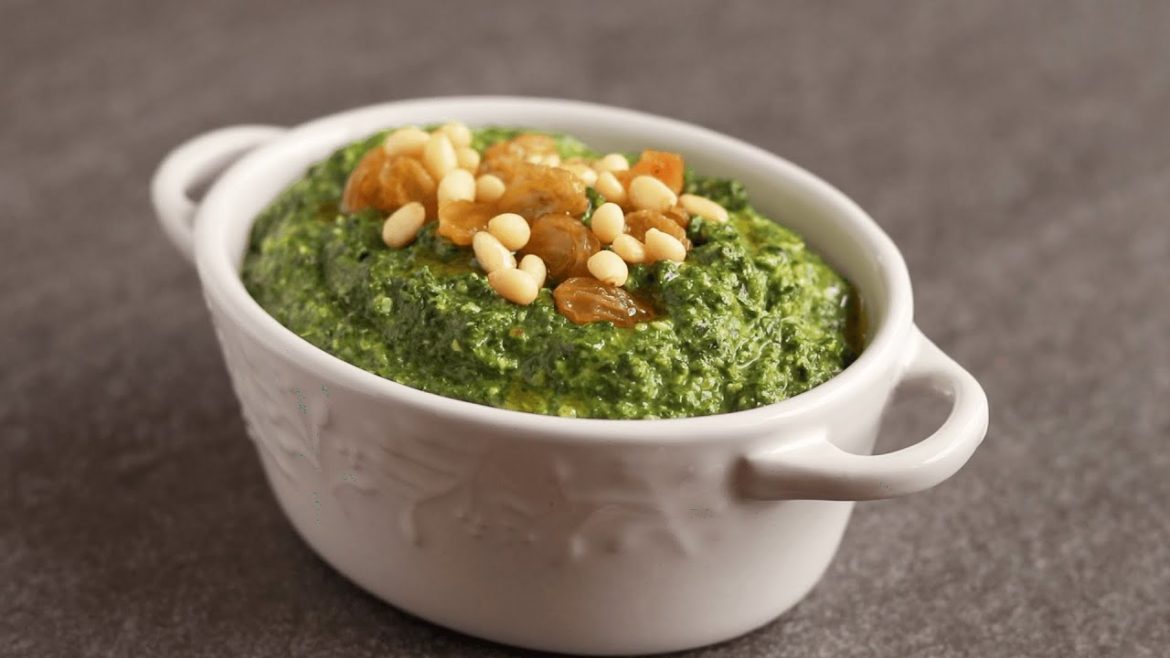 Ingredients
2 Tbsp olive oil for cooking the green
10-11 oz (300g) baby kale, spinach, chard mix (any combination)
1-2 garlic cloves, sliced
1/2 cup (70g) pine nuts
20g parmesan, thinly sliced or grated
Zest of 1 lemon
2-3 tsp lemon juice
1 tsp pomegranate molasses (optional)
1/4 cup (54g) olive oil
Instructions
Set a large pan over medium heat. Add 2 Tbsp olive oil. When the oil is hot, add the greens and the garlic (if you want a stronger garlic flavor, reserve the garlic for later). Cover. Cook, until the greens start to wilt, 1-2 minutes. Uncover and cook stirring constantly until wilted. Season with salt and remove to a plate with all the juices to cool to at least lukewarm or room temperature.
Put the greens into the food processor. If you haven't added garlic during the cooking stage, add it now. Add the pine nuts, parmesan, lemon zest and juice, pomegranate molasses (if using), and a pinch of salt. Puree to a coarse texture. With the food processor running, pour in ¼ cup of olive oil and puree until it looks like pesto. Taste and correct for salt and acidity. Can be used immediately or refrigerated for a couple of days.
This makes enough pesto for 2 Lbs of pasta (2 standard boxes) or 2-3 lb of some protein (like fish or chicken).
Did You Make This Recipe?
---
Enjoy