Lavender Earl Grey Cake is on the menu in Book recipe, and we are going to teach you how to make this delicious recipe from scratch!
A simple and beautiful recipe for a delicious Lavender Earl Grey Cake
Follow along with the ???? recipes below????????????????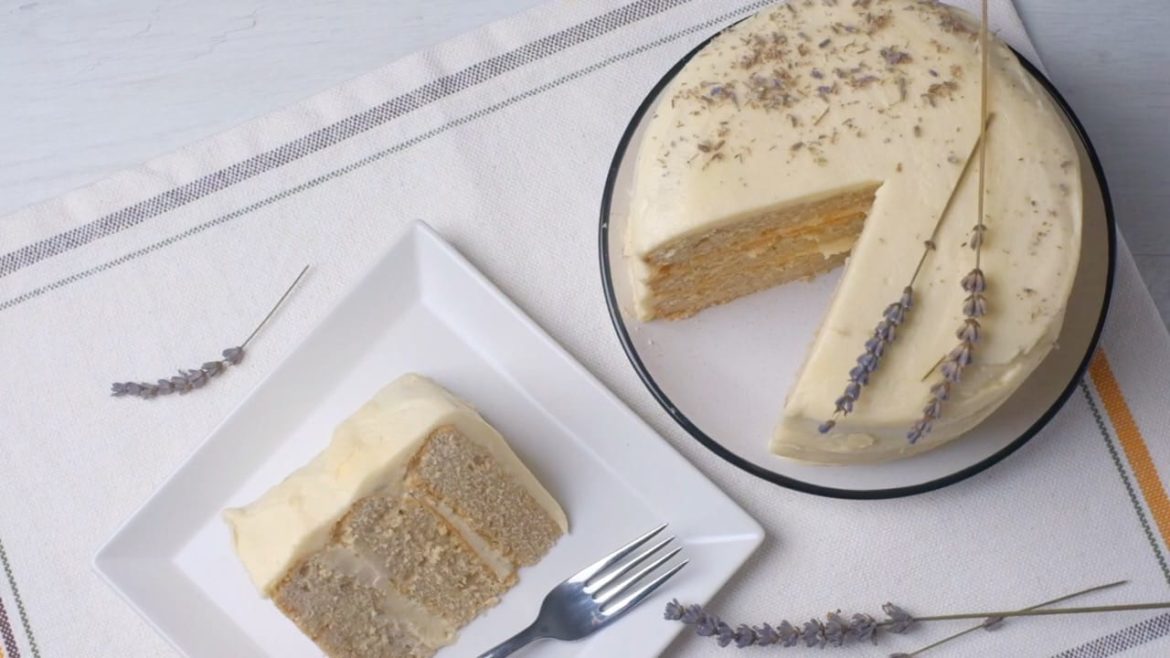 Ingredients
For the cake:
2 tbs earl grey lavender tea
1 cup milk
2 ¼ cup all-purpose flour
1 tsp finely ground earl grey lavender tea
2 tsp baking powder
1 tsp salt
1 cup butter (two sticks), room temperature
1 ½ cup sugar
3 large eggs, at room temperature
1 tbs vanilla
For the frosting:
1 cup unsalted butter, softened to room temperature
5 cups powdered sugar
½ teaspoon salt
1 tsp vanilla
¼-½ cup milk (or additional earl grey steeped milk, cooled)
Instructions
Preheat oven to 350F and grease three 6 inch cake pans.
In a small saucepan, steep the earl grey lavender tea in the milk over medium heat, with a teabag, or place tea directly in the milk. Just before it boils remove the pan from heat and allow the tea to steep for 5-10 minutes.
If you did not use a teabag, strain out the tea leaves with a fine-mesh strainer.
Allow the milk to cool.
In a separate bowl, whisk to combine flour, baking powder, finely ground earl grey lavender tea, and salt.
In the bowl of a stand mixer cream together the butter and sugar. One at a time, add the eggs, beating well between additions. Add the vanilla and mix again.
Alternately, add the flour mixture and the earl grey milk to the butter mixture in three additions. Mix until just combined.
Divide the batter evenly among prepared cake pans and bake for 35 minutes or until cakes begin to brown on the edges and spring back when gently pressed in the center.
Allow the cakes to cool for 10 minutes in the pan before transferring to cool completely on wire cooling racks.
Either continue to chill them in the refrigerator or frost at this time.
To make the frosting, in the bowl of a stand mixer add the powdered sugar, butter, salt, and vanilla.
With the paddle attachment beat the mixture until it comes together, using a spatula to scrape the sides as needed.
Slowly add the milk, or earl grey lavender milk, until the desired consistency is formed.
Frost your cake and serve!
Did You Make This Recipe?
---
Enjoy
Let me know in the comments how the recipe turned out for you!