Naan is on the menu in Book recipe, and we are going to teach you how to make this delicious recipe from scratch!
Want to make some delicious homemade Naan and either don't have yogurt or don't want to use any?
I have the perfect recipe for you. It took some perfecting, but this Naan with yogurt will absolutely blow you away.
Follow along with the ???? recipes below????????????????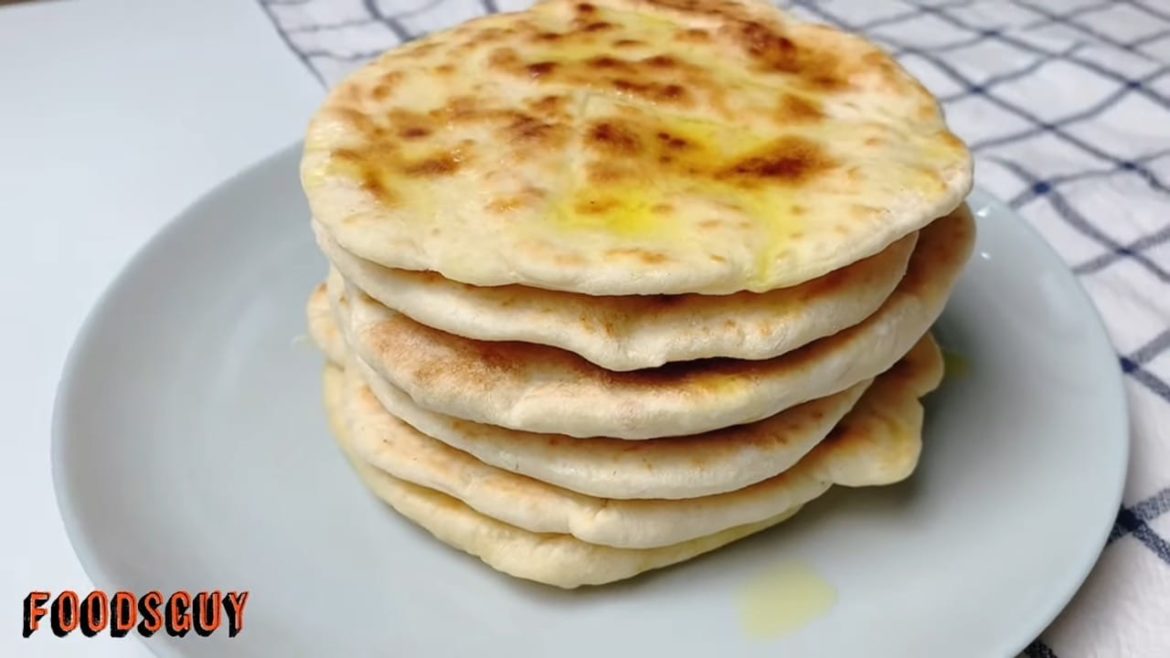 Ingredients
1/3 cup warm water
½ tsp sugar
1 tsp instant yeast
2 cups all-purpose flour
3 tbsp almond milk or plain milk
½ tsp lemon juice
1 tbsp olive oil + some extra for brushing
Instructions
In a mixing bowl, combine water, sugar, and yeast.
Cover and let it stand for 5 minutes in a warm place.
In a large mixing bowl, combine flour, milk, lemon juice, olive oil, and yeast.
Stir to combine until dough comes together.
Divide the dough into six equal pieces. Roll each piece in a ball. Arrange the balls on a plate and cover them with a damp cloth.
Let the dough rise for 1 hour.
Heat a large skillet over medium-high heat.
Roll the dough balls to a 1/4-inch thickness and place them into the heated skillet. Cook the Naan bread until it starts to bubble. Flip the bread and brush with some olive oil.
Cook the bread on the other side.
Serve bread warm.
Did You Make This Recipe?
---
Enjoy
Let me know in the comments how the recipe turned out for you!