Today we're going to show you how to make the incredibly crispy, buttery and melt in your mouth French butter cookies– Palets Bretons.
Palets Bretons is a famous French butter biscuits from Brittany. It's thick about 1.5cm with pretty cross pattern. It's slightly salty, but very delicious and easy to make, and perfect for teatime. Also it's ideal for the tart shells.
Before to make palets Breton, you need some pastry rings, but if you don't have that, don't worry, use the muffin pan, you will get the same delicious result.
Hope you like this video.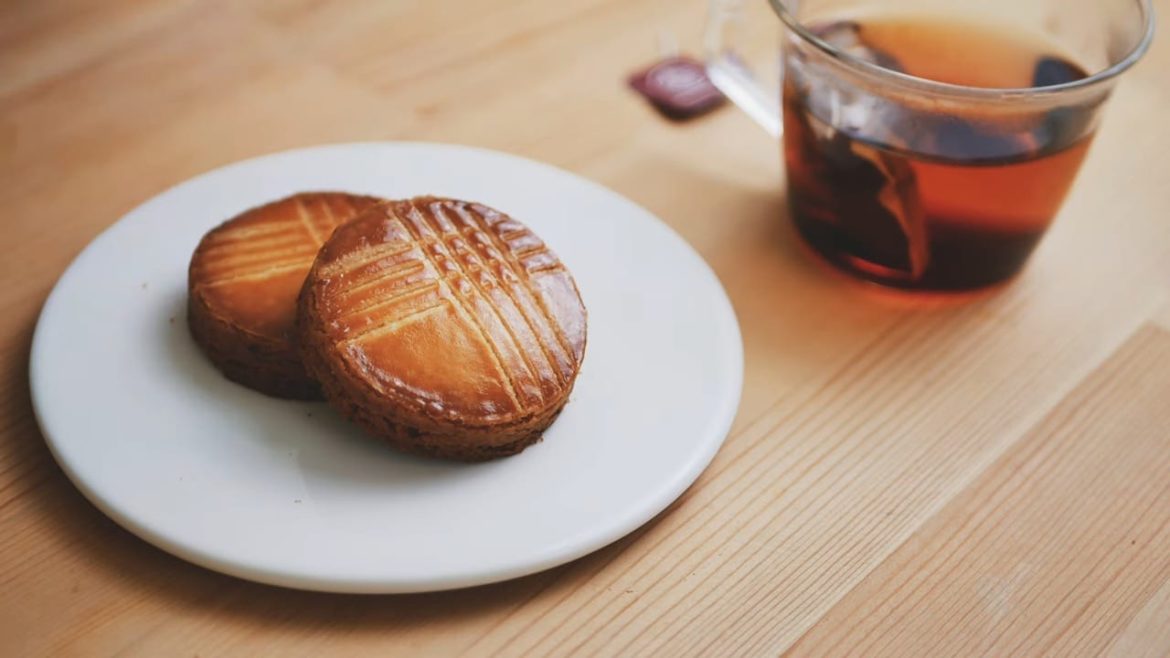 Ingredients
unsalted butter 120g, soften at room temperature
powdered sugar 70g
all-purpose flour 130g
baking powder 2g
egg yolk 25g, about 1.5 egg yolks
rum 10g
fleur de sel 1g
Instructions
Place the butter at room temperature for 30 to 60 minutes until it's quite soft.
Mix the egg yolks and rum together in a large bowl.
Sift sugar into the bowl, whisk until the mixture is pale and thick.
Add the softened butter into the mixture, mix until well combined.
Sift the flour and baking powder into the bowl. With the rubber spatula, gently cut down from the center of the bottom twice, then scrape the side and rotate to fold the batter over the top. Repeat folding several times until the flour has disappeared.
Transfer the cookie dough onto the plastic wrap, cover it, and gently press the dough to flatten, then chill for 20 minutes.
Take the dough out of the fridge and roll it out between two sheets of parchment to a thickness of about 1/3 inches (1.5 cm). Freeze for 1 hour.
Using a cookie cutter of about 5.5cm in diameter, cut the dough into small disks.
Place the dough disks on the baking tray, leave a little bit of space in between each cookie.
In a small bowl, add several drops of milk into the egg yolk and mix well. Brush the cookies with the egg wash and chill for 20 minutes.
Meanwhile, lightly butter the baking rings about 6cm in dia, 5cm in height, set aside.
Brush the cookies with the egg wash again, then use the back of a fork to create the cross pattern. In the process, if the dough becomes soft, place in the fridge for a few minutes to harden.
Put the buttered pastry rings to fit the cookies, preheat the oven to 160°C, bake for 28-30 minutes, remove the rings and bake for 3-5 minutes or until golden brown.
Carefully place the cookies on a cooling rack until completely cool.
Did You Make This Recipe?
Recipe video
---
Enjoy