MEATBALL is on the menu in Book recipe, and we are going to teach you how to make this delicious recipe from scratch!
I am really excited to share with you one of my favorite köfte recipes. When I was a child, I was quite picky with food, but Köfte has always been a loyal friend of mine.
Today's recipe is more like the famous and delicious köfte you'd see at restaurants that usually takes a few days to prepare before it's ready to be cooked and eaten, but with a couple of tricks of my own, you can prepare, cook and enjoy it all within 15 minutes! I really do hope it becomes one of your favorites as well ????
Follow along with the ???? recipes below????????????????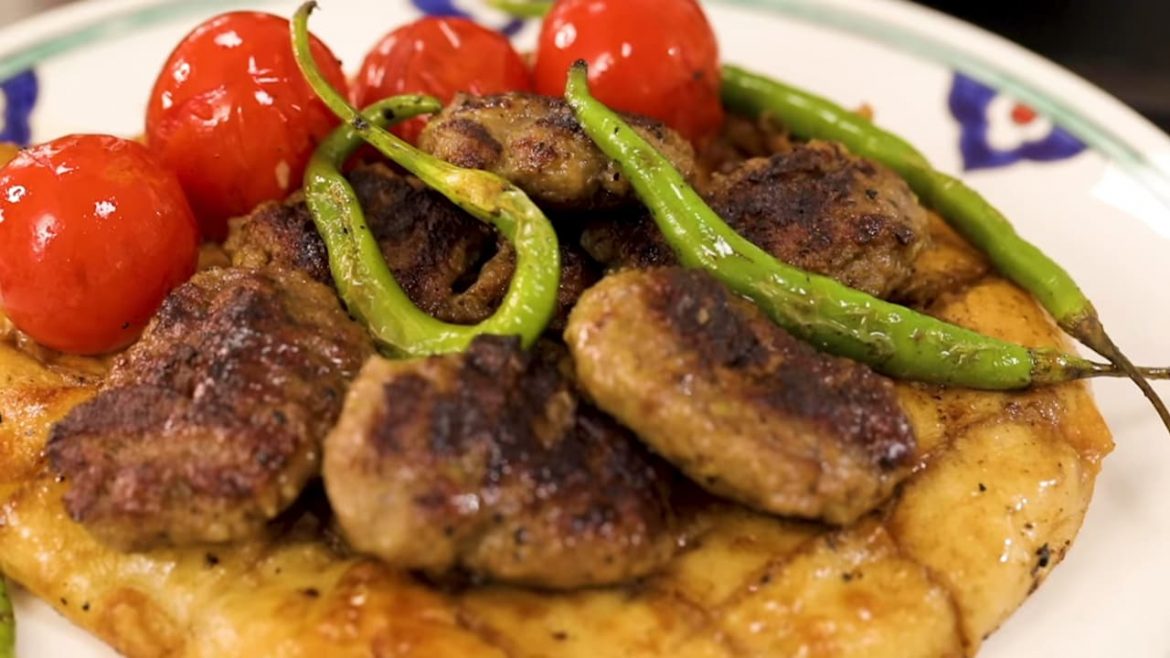 Ingredients
250 gr minced meat (you can use beef, lamb or mutton, whichever you like is fine)
1 small onion, halved
4 handfuls of bread crumb, crusts removed, (alternatively, 4 slices of bread works great as well)
1/2 teaspoon baking soda or baking powder
1/2 teaspoon salt
1/2 teaspoon freshly ground black pepper
1 teaspoon butter (skip butter if your meat is fatty)
To garnish:
Tomato
Pepper
Yogurt
2-3 Pide (or any kind of flatbread)
1 teaspoon butter
1 cup hot water
Instructions
To prepare the köfte, add the bread crumb or slices and onion in a food processor and pulse for 30 seconds.
Add in the minced meat, baking soda, butter, salt and black pepper. Continue to pulse until it becomes a paste.
Wet your hands and shape the mixture into flat round patties. Press your fingers on each patty to increase the surface area. More surface area means more maillard reaction and it means more flavour!
Heat a cast iron pan and place six patties in it and cook on medium heat.
Flip every Köfte several times while cooking. Add the tomatoes and peppers into the pan.
While they are cooking mix the butter with hot water and score the flat bread.
Remove the köfte from heat and pour the half of the water and butter mixture in the pan. Right after, put in the bread as well. This way, bread will soak up the all the flavours and become more and more tasty. Repeat the same for the other patties.
Place the bread in a dish and serve the köfte on it. Enjoy your amazing köfte with pickles or yogurt
Did You Make This Recipe?
---
Enjoy
Let us know what you think of today's MEATBALL tips, tricks, and hacks!