Risotto is on the menu in Book recipe, and we are going to teach you how to make this delicious recipe from scratch!
Follow along with the ???? recipes below????????????????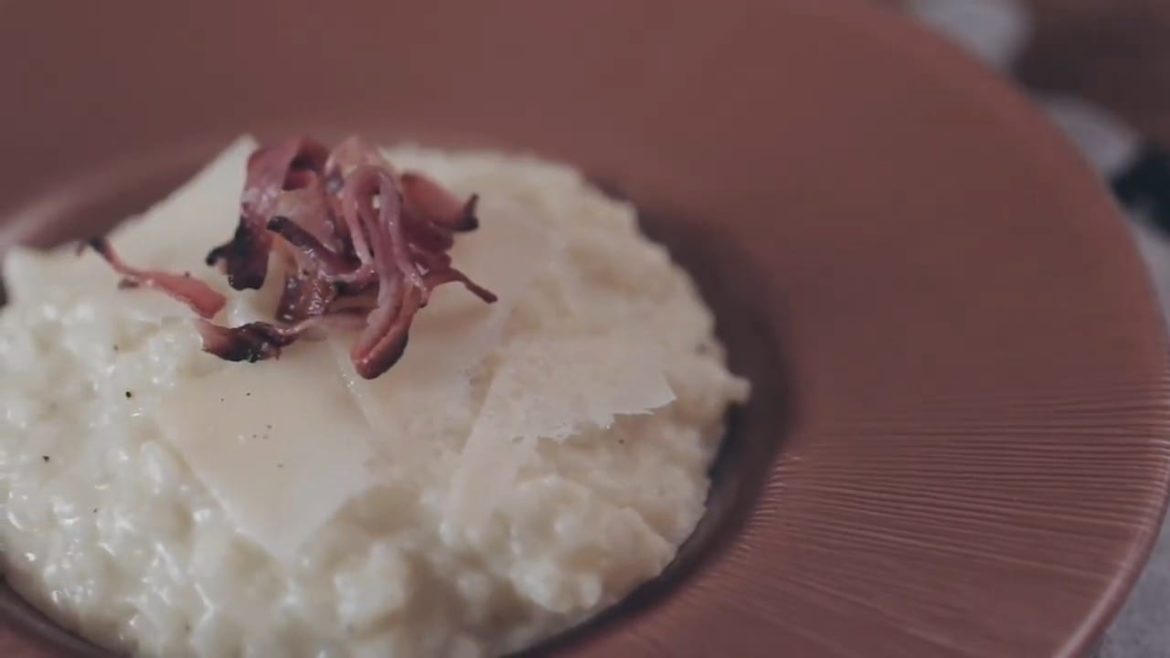 Ingredients
1 onions finely chopped
3 tbs oil ( or olive oil )
7oz Arborio rice - but Carnaroli can create more creaminess
1liter ( 1 1/3 pints ) vegetable or poultry stock
50g ( 1 3/4 oz ) butter
100ml ( 3 oz ) double cream
50g ( 1 3/4 oz ) parmesan
Instructions
In a saute pan, add the oil and chopped onions and cook them on low heat until translucent without coloring them
Add the wine and allow it to evaporate
Add the rice and let it cook few minutes ( it will become translucent )
Pour 2 ladles of hot stock and leave it to cook over a low heat. The rice will absorb the stock
Continue to add stock and cook until the rice is tender.
A good way to know when to add liquid to the rice… is when you stir with a silicon spatula and you can see the bottom of the pan.
stir in the butter
Add the cream
add the Parmesan
add salt and pepper
Cover and allow to rest for about 5 minutes before you serve.
Sprinkle some crispy prosciutto and some Parmesan.
Did You Make This Recipe?
---