Baking fast bread without kneading (no-knead bread): There is already another recipe of me
The disadvantage of this variant is the long walking time of the dough (12-24 hours).
Sometimes it has to be fast, so the following recipe describes a variant to make a bread without kneading in 2 hours.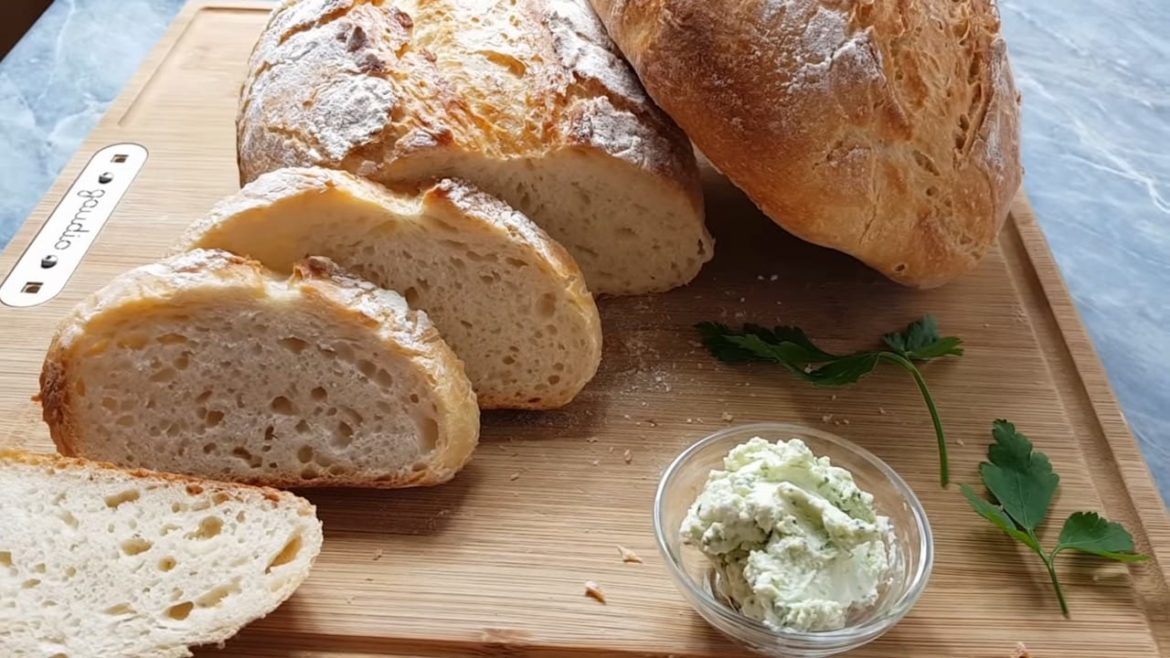 Ingredients
800g organic wheat flour type 550
540g water (52°C-55°C)
25g salt in the video (recommendation: 16g)
7g dry yeast
Instructions
Put the flour in a bowl with the dry yeast and salt and mix well
Add the water and stir until the flour and water have a good bond
Cover the dough (fresh foil or plate) and let it go to a warm place for 1 hour
Slide the dough from the bowl onto the work surface and flour well
Press the dough slightly flat and then fold (at least 3 times)
Put the dough in the preheated Dutch Oven/roaster, put the lid on and bake for 30 minutes at 250°
After 30 minutes, remove the lid and bake for 20 minutes at 200° (without lid) so that the bread can turn brown
When the bread is ready, take the Dutch Oven/roaster out of the grill/oven and leave the bread on a grid for at least 1 hour before cutting it.
Did You Make This Recipe?
---
Enjoy