Bloeder is one type of Indonesian classic bread that developed in the Dutch colonial era. The characteristic of this bread is very soft and fluffy. The original old fashioned bloeder needs 16-24 hours for the baking process.
Here is the shortest version :)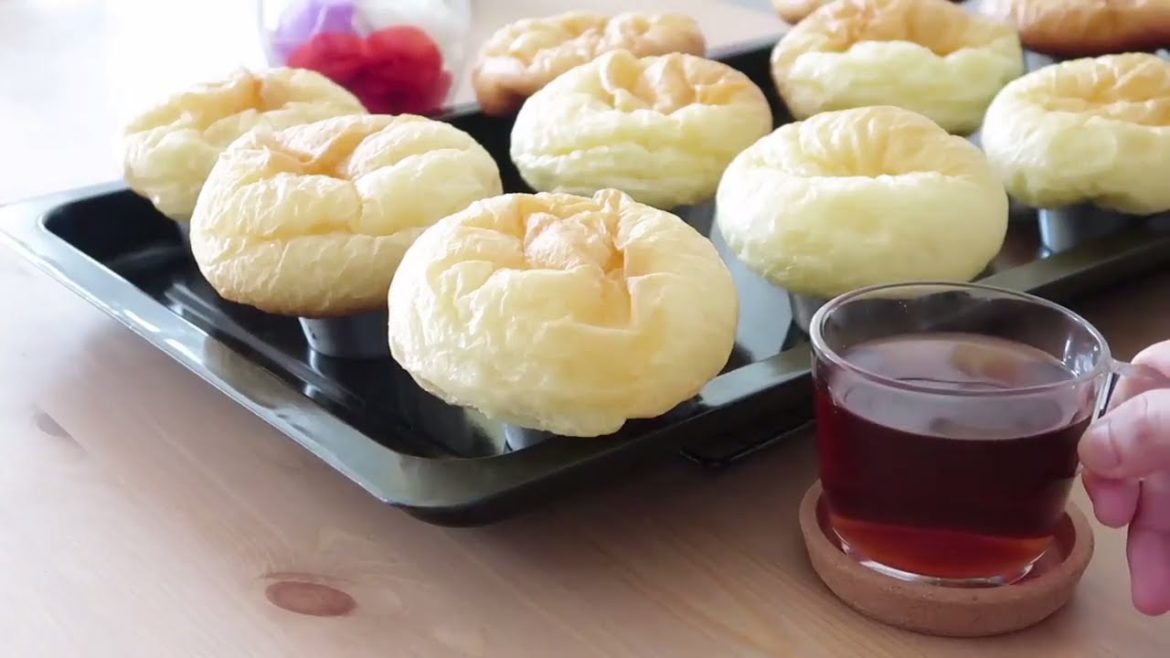 Ingredients
Starter dough:
150 gr flour
1 gr yeast
100 ml of milk
Main dough:
5 egg yolks
75 gr sugar
2.5 gr yeast
25 ml of milk
100 gr flour
1 gr bread improver
75 gr butter
1 gr salt
Instructions
Mix starter dough ingredients with the hook attachment until elastic. Rest the dough for approximately 2 hours.
Beat egg yolks, sugar, yeast, and milk until mixed for about 5 minutes. Add the flour mixture and mix.
Prepare the starter dough and punch the dough to release the air. Pour in the main dough into the starter dough, knead with the hook attachment until it combines, then put butter and salt. Knead it until the dough elastic. Let the dough rest for another 40 minutes.
Weigh the dough for 50 grams each. Rolled up and let stand for 15 minutes. Stretch and fold the dough 3 times, shape round, and place the dough into the cup mold. Let it re-inflate
approximately 2 hours
Bake in the oven with 160 ° C for about 15 minutes until yellow and cooked.
Serve with milk, tea or coffee
Did You Make This Recipe?
Recipe video
---
Enjoy