Shakshuka is on the menu in Book recipe, and we are going to teach you how to make this delicious recipe from scratch!
Follow along with the ???? recipes below????????????????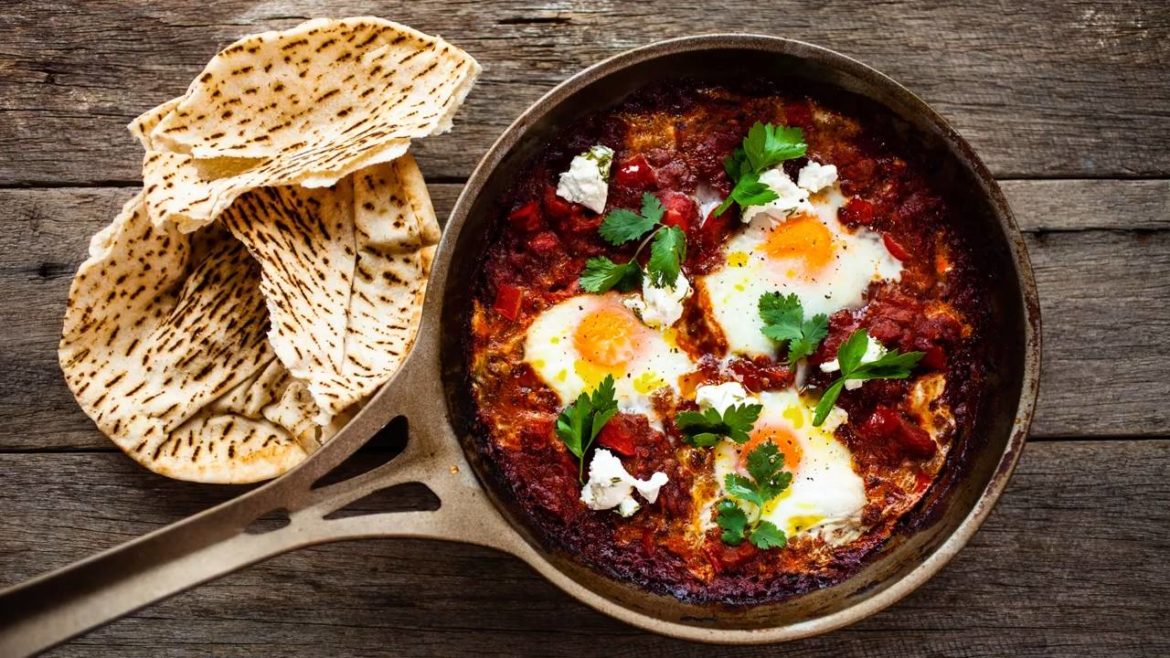 Ingredients
2 tbsp olive oil
1 red capsicum diced
1 medium red onion, diced
3 cloves garlic, crushed
2 tsp paprika
1 tsp cumin
1 can whole peeled tomatoes
6 large eggs
75g Persian Feta
Handful of fresh coriander, chopped
Handful of fresh parsley, chopped
Sea salt and Pepper
Instructions
Preheat oven to 220C.
Heat olive oil in a large ovenproof sauté pan on medium heat. Add capsicum and onion and cook for 5 minutes or until the onion is translucent.
Add garlic, paprika and cumin and cook for 1 to 2 minutes. Add tin of tomatoes, using a spoon to break the tomatoes apart. Season with salt and pepper and let the sauce simmer.
Use a large spoon to make 6 wells in the sauce, evenly spaced around the pan. Crack an egg into each well. Bring sauce back to a simmer and then transfer the pan to the oven and bake until the eggs are cooked (about 7 minutes for soft yolks). Remove from oven, scatter with crumbled feta, coriander and parsley and serve with flatbread.
Did You Make This Recipe?
Breakfast, lunch, dinner? This hearty Middle Eastern baked egg dish works beautifully at any time of the day.
---
Bon Appétit