Tonkotsu Miso Ramen is on the menu in Book recipe, and we are going to teach you how to make this delicious recipe from scratch!
A rich, fatty tonkotsu ramen is something special. It's not like anything else in this world. And in my humble opinion, the broth is the true star. The reality is that, assuming you have the proper components, the true main ingredient in a rich and creamy tonkotsu broth is time.
Consisting of an umami rich broth, boosted by a dashi-based tare, chashu pork belly, soft boiled eggs, hand-made ramen noodles (be careful not to burn your hands), and any toppings you'd like, ramen is truly one of the most delicious things on earth. This ingredient list may scare you, but at the very least, if you make anything at all here, make the broth, dashi, and tare. It will blow your mind. I promise.
Follow along with the ???? recipes below????????????????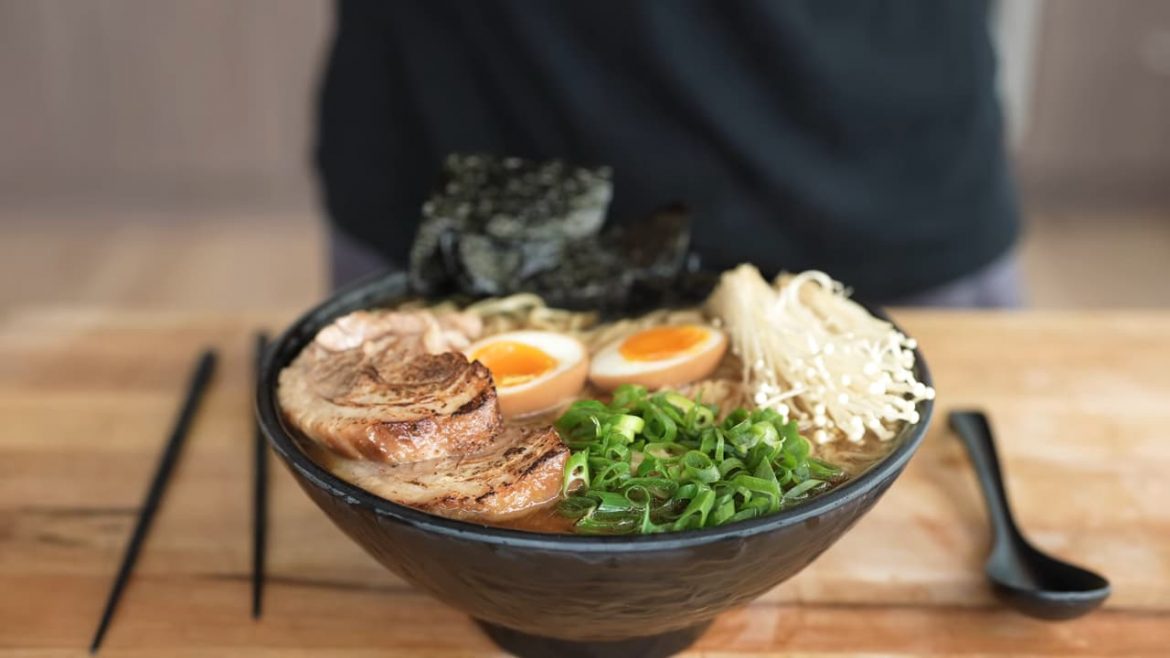 Ingredients
Broth:
12 chicken wings
8 pork hocks
6 duck wings
1 cup white mushrooms
2 cups shiitake mushrooms
3 inch knob ginger (diced)
1 yellow onion (rough chopped)
8 cloves garlic
Salt
Chashu Pork Belly:
1 square pork belly
4 cloves garlic
2 inch knob ginger (diced)
3 green onions (chopped)
1 cup soy sauce
1 cup mirin
1/3 cup fish sauce
1/2 cup white sugar
Soft Boiled Eggs:
1 tbsp vinegar
6 eggs
Ice bath
3/4 cup mirin
1/4 soy sauce
1/4 cup dark soy sauce
Dashi:
3 sheets kombu
1/2 cup niboshi
1 cup bonito flakes
1/2 cup shiitake mushrooms
Tare:
2 cups homemade dashi
1 cup soy sauce
1 cup mirin
1/2 cup sake
2 tbsp vinegar
6 cloves garlic
2 inch knob ginger
2 tbsp black peppercorns
1/2 cup white miso
Ramen Noodles:
Baking powder
All purpose flour
Bread flour
Toppings :
Enoki mushrooms
Green onions
Toasted nori
Sesame seeds
Instructions
The steps of the preparation are described in the video

Did You Make This Recipe?
---
Enjoy
Let us know what you think of today's tonkotsu miso ramen tips, tricks