Marzipan is on the menu in Book recipe, and we are going to teach you how to make this delicious recipe from scratch!
Making marzipan is actually so quick and easy! Do try it – and wait for the stollen pound cake recipe.
Follow along with the ???? recipes below????????????????
Homemade Marzipan – Only 4 ingredients and done in 5mins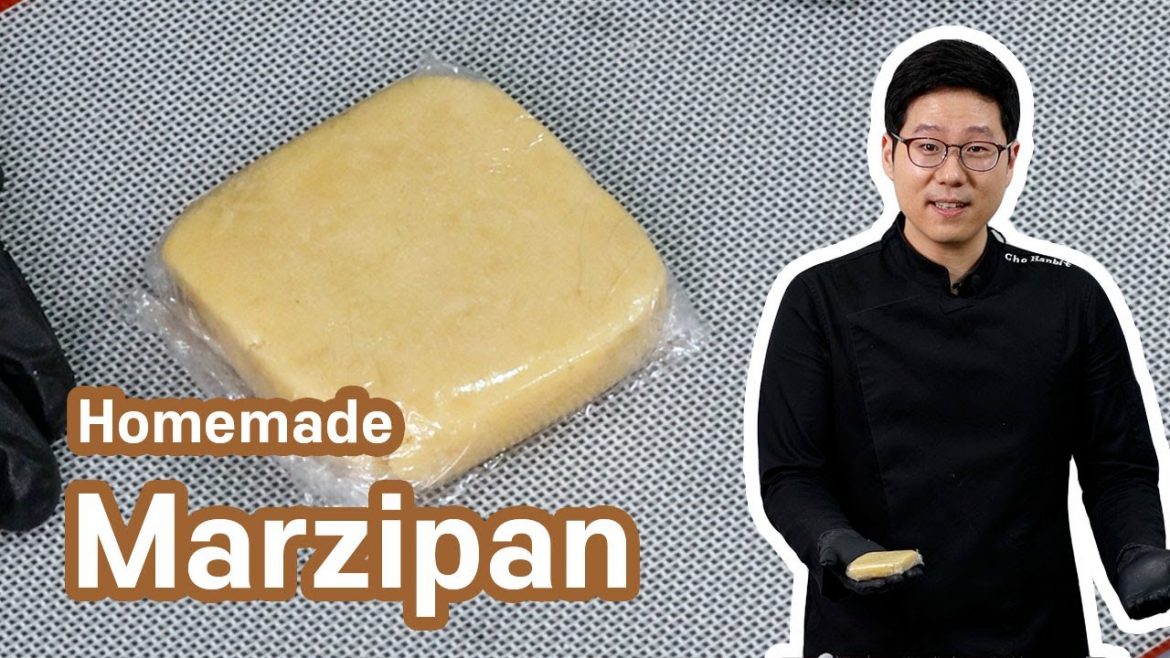 Ingredients
Almond Powder (or almond flour) 100g
Powdered Sugar 62g
Almond Extract 4ml (or kirsche)
Egg whites 15g
Instructions
Sift the almond powder/flour and powdered sugar.
Add in the almond extract and egg whites.
Mix it well.
Combine everything together into a dough.
Wrap it well and store it in an air-tight container.
Notes
How to store:
You must wrap it well with cling film and put it in an air-tight container. (or else it'll DRY OUT) Store in the fridge up to 3 weeks (up to 2 months in the freezer). I know that shelf life is much longer for store-bought marzipan, but this is home-made so best to keep the shelf life short to be on the safe side.

Did You Make This Recipe?
---